Income Protection for Sales Professionals
Picture this:
You've just closed the deal of a lifetime, and the commissions are rolling in.
You're on top of the world, celebrating with your favorite Venti Decaf soymilk nonfat mocha latte Frappuccino with sugar-free hazelnut syrup from that artisanal coffee shop on the corner.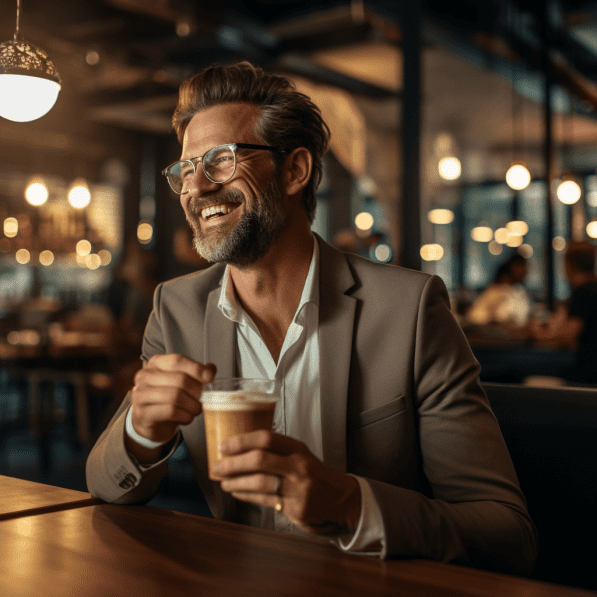 But then, out of nowhere, life throws you a curveball.
You're struck down by an unexpected illness or injury, and suddenly, the high life comes to a screeching halt.
What do you do now?
That's where income protection comes in, and it's not just a safety net; it's your ticket to peace of mind in the unpredictable world of sales.
Why Does a Salesperson Even Need Income Protection?
That's a fair question and a good starting point.
Why should you spend your hard-earned on this instead of the latest must-have??
Well, there are several reasons income protection for sales professionals is Uber important
Thriving in a High-Stress Environment
Firstly, you thrive in a high-stress environment that can lead to mental burnout or other health issues.
If you fall ill and can't work for an extended period, your income protection policy will replace your income and provide financial stability during this difficult time.
Relying on Bonuses and Performance Incentives
Second, you probably have OTE or may rely on bonuses and other performance-based incentives to supplement your base salary. If you can't work, you can't hit your target which could have a significant impact on your overall income.
If you can show a history of regular bonuses, some income protection providers will allow these as part of your insurable income.
Limited Employer Sick Pay
Thirdly, although your employer pays you well (if you perform), employers in this space are not the most generous when it comes to sorting you out financially if you can't work.
Do you know how much sick pay you are entitled to in Ireland – just three days!
Increased Risk of Accidents and Injuries
Finally, if you work in sales, you may have to travel extensively or work long hours, both of which can increase the risk of accidents or injuries.
Do I Still Need Income Protection If I've Saved Well?
Look, if you have significant savings that you can fall back on – I'm thinking two years net income – then maybe your need isn't so great but let me hit you with this.
The average duration of an income protection claim is five years.
My Partner is Also Working, Do We Both Need Income Protection Cover?
If your partner is working, your risk reduces becuase you have an income to fall back on if you can't work.
However, I have seen heartbreaking cases where the working partner has to reduce their working hours to become a carer for the person who has lost their income.
So the family goes from two high earners to a single-income family on a reduced single wage.
At least if the person who fell ill had the foresight to buy income protection, they would remain a two-income family making life a lot easier.
Will a Salesperson Face Any Difficulties Getting Salary Protection?
You may face some challenges getting income protection due to the nature of your work and income structure.
Commission-Based Income:
Salespeople often earn a significant portion of their income through commissions, which can fluctuate monthly. This variability can make it harder to obtain insurance.
Travel and Increased Risk:
Extensive travel or long working hours can increase the perceived risk for insurance providers, potentially affecting eligibility and premiums.
Pre-Existing Medical Conditions:
Individuals with pre-existing medical conditions or a history of illness may find it more challenging to secure income protection or may face higher premiums.
Age Considerations:
Age can be a factor in determining eligibility and premiums. The maximum age for income protection is typically 59.
Self-Employment Documentation:
Sole traders may need to provide additional documentation to verify their income, making the application process more complex.
As you can see, there are a few landmines to avoid so take advice before signing up.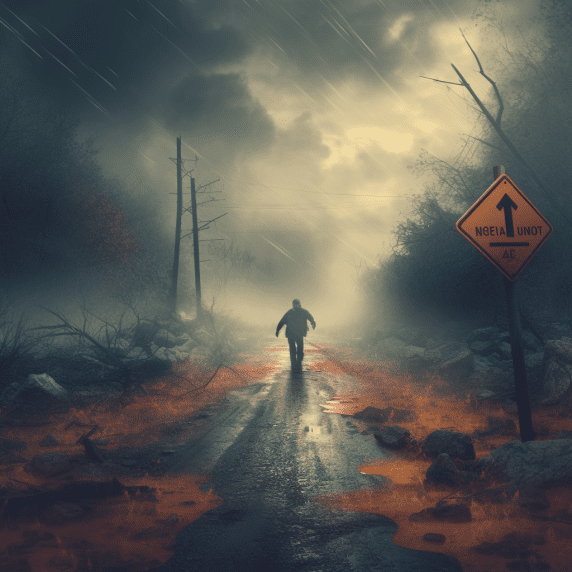 Are There Any Specific Income Protection Policies for Salespeople?
Confirmed Income Option
A confirmed what-now?
The confirmed income option lets you prove your income in advance, rather than having to establish your income at the time of a claim.
Under a confirmed income option, you and the insurer agree on how much you are earning when you apply for cover. The benefit the insurer will pay is fixed at this amount regardless of whether your income goes up or down.
This can be particularly useful for you as a salesperson, who may have a fluctuating income or may find it difficult to prove your income at the time of a claim.
In order to qualify for a confirmed income option, you will need to provide financial records to support your income, such as tax returns or profit and loss statements.
Overall, a confirmed income option can provide greater certainty and peace of mind as you know in advance what level of benefit you will receive in the event of a claim, rather than hoping you're earning enough to support a future claim.
What Other Benefits Are Available on Income Protection for Sales Professionals?
In addition to providing a regular income in the event of an illness, injury or disability, income protection policies in Ireland may also offer a range of other benefits, depending on the policy and the insurance provider.
Here are some examples of other benefits that may be available on income protection policies in Ireland:
Rehabilitation services:
Some income protection policies may offer access to rehabilitation services such as physiotherapy, occupational therapy, or counselling, which can help you to recover from your illness or injury more quickly.
Return-to-work assistance:
Some income protection policies may offer support and assistance to help you return to work after an illness or injury, such as workplace modifications, retraining, or counselling.
Waiver of premiums:
The insurer will waive the premiums for the policy while you are out on a claim, helping to reduce the financial burden of paying for the policy while you are unable to work.
Second medical opinion:
A second opinion can provide you with additional information and perspectives, which can help you make a more informed decision about your health care. While your primary carer may advise surgery, a second opinion could avoid surgery and focus on other treatments.
Some providers also offer a free digital GP and mental health counselling as part of their package.
How Much is Income Protection for Sales Professionals?
It depends on
Age
Income to insure
How long do you need cover?
Smoker / Non
Health issues
Occupation details (travel etc)
👉 If you complete this questionnaire, I can take and look and email you some recommendations and indicative quotes.
Which Insurers Offer Income Protection for Sales Professionals?
You can take your pick from
Aviva
Zurich
Royal London
New Ireland
Irish Life
Have a 👃 over here to see how we compare the income protection providers in Ireland.
Over to you
So there you have it, my sales-savvy friend.
Income protection may not be as thrilling as closing a big deal or snagging that corner office, but it's the best backup plan when things go wrong.
Thanks for reading
Nick
PS: Here's the income protection questionnaire again (just in case you want a quote)
PPS: And here's the Income Protection FAQ you need to read.
Editor's note: We first published this blog in May 2023.