Aviva Review
About Aviva
Around the world, Aviva provides around 33 million customers with insurance, savings and investment products. They are a leading insurer in Ireland, and are part of the Aviva group which is present across 16 markets in Europe, Asia and Canada.
Financial Soundness
Aviva has a solvency ratio of 150% (as at 31 December 2019). This shows that as well as having enough capital to pay all their liabilities, including predicted future claims, they have 1.5 times the capital required under Solvency II rules.
Aviva's Protection Products:
Here is Nick's take on Aviva:
Is Aviva good for Mortgage Protection?
Mortgage protection is mandatory in Ireland unless:
you're over 50
you're getting an investment/rental mortgage
you can't get cover
you can get cover but the premium is outrageous
In any of these 4 instances, your bank can waive the need for mortgage protection under S126 of the Consumer Credit Act 1995.
If you have any health issues, please get in touch with us before you choose an insurer. Each insurer is different. We're the experts in finding the best insurer for your health.
Otherwise, if you're in good health, you choose the best insurer for you based on what they offer and the price.
So what's the story with Aviva?
Why choose Aviva for Mortgage Protection?
1a) Second Medical Opinion from the World's Leading Doctors
Disclaimer – I have used this for my mother and was pleasantly surprised by the service. 
Let's say you get bad news and are diagnosed with a medical condition. The consultant recommends surgery.
Do you trust him?
You might be sitting there open-mouthed thinking "of course I trust him, he's an expert".
Yes, but is he THE expert or are there other, even more expert, experts out there?
What if you could send your medical file to THE expert on your illness as voted by their peers.
An expert based in the US, who let's face it, are miles ahead of us in Ireland when it's come to medical advances.
What if this expert prescribed a different course of treatment – one that could avoid unnecessary surgery?
Aviva offers you access to these experts through Best Doctors for free when you take out a policy with them.
Best Doctors® is a worldwide network of over 50,000 leading medical specialists across 450 specialities, who have been identified through the medical profession's largest ongoing peer-to-peer survey.
For me, it's the most valuable benefit in the Irish insurance market today.
Best Doctors is also available to your family: spouse/partner, children (up to 18, or 23 if they're in full-time education), and your parents and spouse/partner's parents.
1b) Family Care
Best Doctors takes care of your physical health. Family Care looks after your mental health. It's available on all Aviva protection policies. You can access a professional team of psychologists to help if you are
Overwhelmed, stressed or anxious
Struggling with a bereavement
Feeling down, depressed or lonely
Need help managing the emotional impact of life events
To help with these, Aviva Family Care gives you access to a wide variety of specialised forms of therapy, including counselling and Cognitive Behavioural Therapy.
You, your spouse/partner and your children can use Family Care.
2) The Best Free Guaranteed Insurability Option
All insurers offer a guaranteed insurability option on their mortgage protection but Aviva goes a step further. You can extend the term of your mortgage as well as increase the level of cover.
If you increase your mortgage or extend its term, you can take out additional mortgage protection cover to meet your need for a larger amount of life cover.
Aviva won't ask for further evidence of your health as long as:
the term of your plan matches that of your extended mortgage, and
the increase in your cover is no more than €40,000.
The other insurers won't let you extend the term of your mortgage protection policy (unless you pay extra for a conversion option)
3) Dual life mortgage protection. This isn't available through your bank, in case you're wondering. Dual gives you twice the cover of a joint mortgage protection policy. Think of it as double cover that pays out on each death. Joint pays out on the first death only
4) Family Care package
You can't use Best Doctor's for mental health issues but you can avail of Family Care from Aviva.
Why avoid Aviva for mortgage protection?
If you're price-conscious, Aviva are not for you.
They don't price match or offer discounts on their premiums so they're not the cheapest in the market.
Is Aviva reliable for Life Insurance?
It's important that you know you have placed your money and trust with a dependable company, who will protect you and your family when you need it.
Aviva paid 430 (2018: 436) death benefit claims, amounting to €45 million (2018: €49 m.) in total, with the largest claim pay-out of €1.3 million. The leading causes of claims continue to be cancer, cardiac and respiratory issues.
Why choose Aviva for Life Insurance?
Look, they're not the best for life cover unless you're a smoker who intends to quit or really see the value of Best Doctors.
You can buy cover up to age 89.
If you quit smoking, you can convert your policy to one as a non-smoker without having to answer medical questions so you can get a lower premium.
Best Doctors (see above)
Is Aviva best for Serious Illness Cover?
Serious illness cover is what we call living insurance as in it pays out while you're still above ground.
If you get a serious illness as defined on your policy, the insurer will pay you a one-time tax-free lump sum to the value of your serious illness cover. You can use the money as you wish – e.g pay medical bills or pay for structural adaptations to your home that is required as a result of the illness.
If you get a serious illness, you're unlikely to be working for a while so the payout you receive will replace this lost income until you're well enough to go back to work. The last thing you want when you're trying to get better is money worries.
When considering who to choose for serious illness cover, you should read this article first – how to compare serious illness cover providers.
Why choose Aviva for Serious Illness Cover?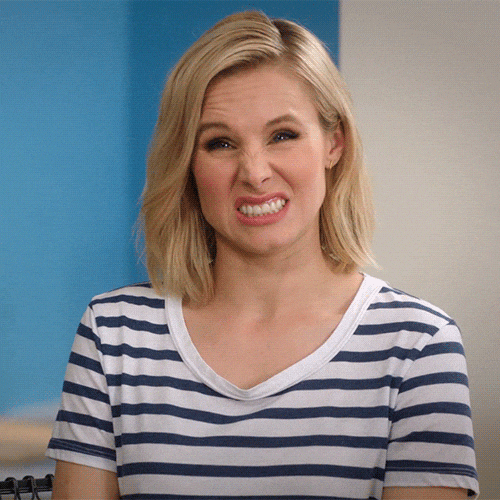 Why avoid Aviva for Serious Illness Cover?
We rank Aviva last (sorry!) after Zurich Life, New Ireland, Royal London and Irish Life.
Some Aviva illnesses have stricter definitions than their competitors making it more difficult to claim.
Do you recommend Aviva for Income Protection?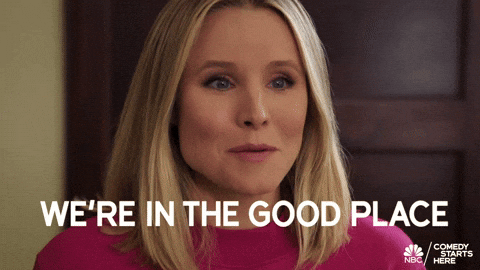 100% YES, this is where Aviva shine!
They are the longest established provider of income protection, have a great history of paying claims (my clients can vouch for this) and they have the best retraining and rehabilitation benefits in the Irish market. So if you are unfortunate enough to fall ill to the extent you can't do your job any more, Aviva will help you retrain for a more suitable position. This works really well.
Why choose Aviva for Income Protection?
Maximum ceasing age 70
Access to Best Doctors
Highest maximum benefit in the market
Change of Occupation during your policy – this doesn't affect your cover
Waiver of premium; you don't have to pay a premium while out on a claim
Why avoid Aviva for Income Protection?
Keep an eye on your occupation class. If you are a Class 2, 3 or 4 with Aviva, you may be able to qualify for a lower class at a different insurer. e.g a social worker is a Class 4 at Aviva but a Class 2 at Irish Life. The higher your class, the higher your premium.
For mental health issues, they only cover medically recognised illnesses like stress, anxiety and depression.
What now?
I like Aviva'a Income Protection & Best Doctor's: Learn more about them by clicking on an image below.
You can get an instant quote for Aviva (along with the other 4 providers) below: