Royal London Review
About Royal London Ireland
Royal London Ireland is owned by The Royal London Mutual Insurance Society Limited – the largest mutual life, pensions and investment company in the UK. Mutual means they have no external shareholders, so there are no dividends to pay and no short-term demands to answer to.
Financial Soundness
Royal London is very well capitalised with a solvency ratio of 233% (as at 31 December 2019). This shows that as well as having enough capital to pay all their liabilities, including predicted future claims, they have 2.33 times the capital required under Solvency II rules.
Royal London's Protection Products
Here's Nick's take on Royal London:
Is Royal London good for Mortgage Protection?
Mortgage protection insurance is mandatory in Ireland unless:
you're over 50
you're getting an investment/rental mortgage
you can't get cover
you can get cover but the premium is outrageous
If you have any health issues, please get in touch with us before you choose an insurer. Each insurer is different. We're the experts in finding the best insurer for your health.
Otherwise, if you're in good health, choose the best insurer for you based on what they offer and the price.
Why choose Royal London for Mortgage Protection?
1) Price/Premium: Royal London is one of the most competitive insurers because they offer large discounts if you buy through a broker.
2) Helping Hand benefit. This is exclusive to Royal London. Helping Hand gives one-to-one personal support from your own Personal Nurse Advisor from RedArc who can help you and your family cope with the devastating effects that illness or bereavement can have
3) Dual life mortgage protection. This isn't available through your bank, in case you're wondering. Dual gives you twice the cover of a joint mortgage protection policy. Think of it as double cover that pays out on each death. Joint pays out on the first death only
4) Conversion option. This allows you to convert the remaining balance on your mortgage protection policy into a life insurance policy at any time in the future without answering medical questions. Handy! You pay an extra 5% for this option.
5) 100 Day Reinstatement Clause. Let's say you don't pay your premiums for 3 months but your partner passes away within those 3 months. As long as you pay the arrears within 100 days, Royal London will pay the claim on the policy. Yep, even if a claim has arisen, they will honour the policy.
5) First month FREE.  You won't pay a cent for 30 days.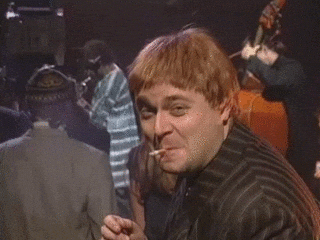 Why avoid Royal London for mortgage protection?
In fairness, they're a pretty solid choice if you're in good health.
However, underwriting can be on the strict side for some conditions so bear that is mind especially if you have a quirky health issue.
Is Royal London reliable for Life Insurance?
It's important that you know you have placed your money and trust with a dependable company, who will protect you and your family when you need it.
In 2019, Royal London Group* paid:
99.7% of all claims**
94% of all Term Assurance claims – over €122 million
92% of Specified Serious Illness claims – over €168 million
Why choose Royal London for Life Insurance?
You can buy cover up to age 90.
Pre-payment of €10,000 for funeral expenses – no need to wait for a Grant of Probate.
100 Day Reinstatement Clause (see mortgage protection above)
Helping Hand (see above)
They offer fixed price Whole of Life Cover with a Cashback Option
Is Royal London best for Serious Illness Cover?
Serious illness cover is what we call living insurance as in it pays out while you're still alive.
If you get a serious illness as defined on your policy, the insurer will pay you a one-time tax-free lump sum to the value of your serious illness cover. You can use the money as you wish – e.g pay medical bills or pay for structural adaptations to your home that is required as a result of the illness.
If you get a serious illness, you're unlikely to be working for a while so the payout you receive will replace this lost income until you're well enough to go back to work. The last thing you want when you're trying to get better is money worries.
Royal London's improved serious illness cover is the best in Ireland.
A review of Royal London's Serious Illness Cover
Do you recommend Royal London for Income Protection?
Royal London is a solid choice (our number two, behind Aviva) for income protection. They're new-ish to the income protection market so have pretty much copied what Aviva offer and tweaked it a little bit.
Why choose Royal London for income protection?
Premium – Royal London will price match the lowest premium in the market
Flexibility – They're the only company that allows you two Deferred Periods within a single policy.
Back-to-work Benefit – financial support for your first three months back at full-time work following a claim of more than one year.
Helping Hand Service
Why avoid Royal London for income protection?
Being new to the market causes some concerns as they have no real claims history in Ireland on income protection.
They are excellent at paying claims on the life and mortgage protection side of their business so I can't see an issue but it's one to be aware of.
What now?
You can learn more about Royal London's Mortgage protection and Income protection by clicking on the image below.
You can get an instant quote for Royal London (along with the other 4 providers) below.