On a random scroll through some social media, I saw a picture entitled "working from home looks like this"
Of course, I can't find it now or I'd share it with you.
Anyway, it was a fella sitting on the couch, in his pants, laptop precariously balanced on his lap with his two children, no more than 18 months old dragging out of each leg.
I'm sure you've seen millions of these WFH images, in fact, you could probably send me your own personal version.
Same here, I had seen loads of these before and had quickly scrolled past, but this one brought me back in time.
And I wondered how I would have coped if my kids (now 10, 7 and 7) were 4, 1 and 1 and we were in LOCKDOWN.
Myself, Hannah and three tiny drunk people all at home at the same time.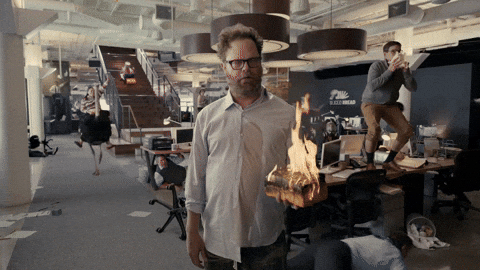 Jesus wept.
So what can you do if you're in this unenviable situation?
You can't go to the pub and talk it out with friends, actually, the pub is a long shot, you can't even meet your friends in their home for a large bottle of wine.
Yes, I'm mentioning booze a lot – possibly not the solution …but it's how I coped when my little feckers were 4, 1 and 1 (twin boys, don't judge me).
Your family will try to help but invariably will dole out fortune cookie advice or some #inspo shite they saw on Facebook.
*&%! @*! Byron.
No, what you need is someone to listen.
Should you contact a counsellor or a psychotherapist?
What's the difference?
Right, massive disclaimer here before I continue, I am not a trained mental health professional. This should not come as a surprise.
I do specialise in getting life insurance for those who suffer from mental health issues, however, hence this blogpost.
In general, counselling is recommended for specific issues and situations, such as addiction or grief, and takes place over weeks to several months.
Psychotherapy, on the other hand, looks at past issues that might be contributing to present-day problems. It can take place over a number of years.
What do counsellors and psychotherapists do?
Both counsellors and psychotherapists specialise in talk therapy – sitting and talking about your issues and their understanding of how they've arisen and why. There are no medical diagnoses and no medication – it's just talking and listening in a supportive environment
Can any old eejit become a counsellor or a therapist?
To qualify as a counsellor or psychotherapist takes at least seven years. The usual route is a three-year university degree followed by a masters degree, followed by a doctorate degree. ?
Other types of therapy take less time to qualify.
Where can I find a counsellor in Ireland?
If you want to visit a mental health professional, it may be difficult to do so at the moment so a lot have moved online.
Here is a sample of some we have found online including their fees from free/donation to €80 per session:
Fees: Free/Donation
Fees: €70/hr. For those who are struggling financially, the unemployed and/or students, they offer a reduced-cost service.
Fees: €60 per session
Fees: €80 per session
Fees: €75 to €95 upwards per session
How much does a counsellor cost in Ireland?
You're looking at an average of €60 per session so for 6 sessions, this will set you back €360.
It's a fair whack of cash but what's more important than keeping your head straight?
But if you don't have €360 lying about, I may have an angle for you.
Free counselling on life insurance policies
" Wait, what"
as the 7-year-old likes to say.
Yep, you read that correctly, you can get free counselling sessions on any protection policy from Aviva.
Aviva Family Care Benefit:
Why would I use it?
The service offers either face-to-face or telephone-based short-term counselling for you and your family, giving help with mental wellness issues such as bereavement, work-related stress and relationship breakdown as well as coping with COVID.
While Best Doctors looks after your physical health, Aviva Family Care is a counselling and support service which can help support your mental health.
Each of Aviva's protection policies includes access to this short-term counselling
Short-term counselling
Highly experienced and qualified counsellors
Up to six face-to-face or telephone counselling sessions
Counselling service designed to identify skills, strengths and resources you could use to help you cope.
Who can use the service?
You, your dependent children (over the age of 18) and your spouse or partner PLUS your parents
How much does a life insurance policy cost with Aviva?
Life insurance is cheaper than you think.
A 35-year-old non-smoker could buy €100,000 life insurance for just €10 per month and get immediate access to Aviva's Family Care benefit:
Quote Type: Life Insurance
First Person: Non-Smoker, born on 28/03/1985
Cover Amount: €100,000 paying monthly, over 10 years.

Is Family Care Benefit available on all Aviva policies?
Yes, you get immediate access to Best Doctors and Family Care benefit on any of the following policies:
What if I have suffered from depression in the past?
You're still eligible.
It's not like health insurance where you get excluded for pre-existing conditions or you face a waiting period before you can access some benefits.
With Aviva, you're covered from day one and you can use the counselling service immediately.
Anything else I should know?
It's worth repeating that your spouse/partner, your children and your parents get access to Best Doctors and Family Car on your policy!
Over to you…
I'm grateful that my family haven't been too badly affected by COVID19 but I'm well aware that others haven't been so lucky.
Take care of yourself and mind your head.
Nick | 05793 20836 | nick @ lion dot ie