How to Protect The Family Breadwinner?
If you're the main earner in your home and you've been flip-flopping over the idea of getting a life insurance policy, well, you're in the right place.
Life insurance is the only backup plan to financially protect your family and maintain the lifestyle you provide for them.
Whether you are the sole breadwinner in your household or bring home a little more bacon than your partner, you know how much your family rely on your steady income.
It keeps them housed, clothed, fed and watered.
Mortgage.
Childcare.
Fuel costs.
Food.
And the rest (clothing, travel, education, Christmas ?)
So, what if the worst happened?
How will your family cope without your income if you don't have some form of life insurance or income protection to replace it?
You may think it's all a big scam to get money out of your wallet:
I'm not going to die or get sick, so what's the point?
And look, if that's your thinking, fair enough.
I'm not going to try and change your mind; I'm too long in the tooth for that craic.
You might as well click away now – best of luck; live long and prosper, nanu nanu.
But if you're still on the fence:
Come with me.
Should you buy Income Protection And Life Insurance?
There's nothing stopping you from tooling up both types of policies because they protect you and your family in two ways.
1. Income protection safeguards your income
If you find yourself unable to do your job due to any type of illness or injury,  income protection can replace up to 75% of that income until you can work again.
Sounds good, yes?
It is.
It's effing brilliant – there is nothing, NOTHING, you can insure that is more important than your income.
Because if your income stops, you won't be able to pay for any other type of insurance.
Your income is the bedrock of your life; without it, everything stops.
With it, you can continue to pay the mortgage, fill the fridge and pay for Cúl Camp.
Most importantly, your mental state will be in a much better place because you'll sleep better without constant money worries, and you'll recover sooner.
So if you have car, house, pet, health, or gadget insurance, and you don't have income insurance, you can tell it doesn't add up.
2. Life insurance protects your family
Life insurance pays your family a tax-free lump sum if you die. Cancer, heart attack, stroke, hit by a bus, swallowed whole by a whale. The list is literally endless.
Look, it won't comfort them with their grief, but it means you'll get a roaring send-off and can watch them proudly from above (taking out life insurance guarantees you get wings)  as they get on with life without money worries.
Are there any Extra Benefits Of Having Life Insurance As The Family Breadwinner?
What, like, apart from the cold hard cash?
Extra Support
Here's one I wrote earlier on the V A B z of Life Insurance
These days insurance providers recognise how important the correct support is when bad shit happens in life.
Thusly, many providers offer medical support services.
Now, always double-check with the insurance provider before you sign on the dotted line to make sure they offer what you need, but you can expect
Personal Nurse Advisor
Virtual GPs
Counselling services for both you and your family members,
Second medical opinion for your family (including parents)
Insurance providers know there is so much more to bereavement than paying out a whacking load of dosh.
So in their darkest moments, that extra support could be your family's lifeline.
Less Fear, More Relief
The biggest reason why anybody would have a life insurance policy is that you don't have to worry about what happens if you unexpectedly exit stage left.
If you are the sole breadwinner of your family, I'm sure it has crossed your mind once or twice what would happen to them if you weren't around to support them anymore.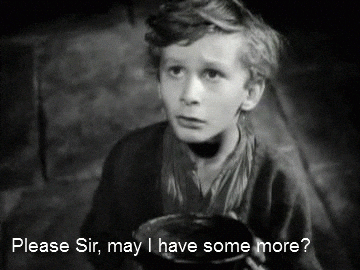 Okay, that's probably a bit extreme in this day and age, but it's perfectly natural to worry, and for some of us, this worry can be almost debilitating.
There's so much pressure on you as the sole earner to keep on earning no matter what.
But a life insurance policy can take some of that pressure off.
It gives you the peace of mind that, if something should happen, everyone will be financially okay.
The family home will be secure, and your children will be well-fed, so they won't have to run amok with a modern-day Fagin.
What's your Financial Plan?
I'll leave you with my simple, 4-step financial plan.
Insure your income
Insure your life
Save six months of income in cash
Start a pension (use a low-cost index tracker)
Everything else will fall into place.
If you're saving or contributing to a pension and you don't have income protection, then you've got it arse-ways.
The greatest risk you face is your income stopping.
If it does and you don't have income protection, how will you continue to save or invest in a pension?
Once your savings are exhausted, what happens?
However, if you have income protection, you can continue to save and invest!
So if you are saving or pensioning, you should continue to do so but divert a portion into income protection and life insurance.
You'll be glad you did if an illness blindsides your future.
Over To You…
I know being the breadwinner of the family is a stressy place to be.
With great (earning) power comes great responsibility.
So, make your life a little more secure by insuring against two of the things that keep you awake at night.
Death and illness, I'm looking at you!
If you're ready to put those all-important life insurance policies in place, my expert team and I are ready to be your wingmen wing women wing people.
Complete this questionnaire, and I'll return with a personalised, no-obligation recommendation.
Thanks for reading
Nick