You know what they say.
If you want to walk the walk you have to talk the talk.
But, unless you understand the talk, it's all just a bunch of gibberish that will melt your brain and have you snoring within seconds.
Buying your first home is a big step. It's exciting, so celebrate.
However, it doesn't come with a handbook unless your potential mortgage provider's services book is what you're thinking about.
First Time Buyer Glossary / Jargon Buster
All that language can be downright confusing.
Even now, yeeeeeears since I was a First-time Buyer,  I'll find some new-fangled jargon that makes my head spin.
Don't worry; I'm here to break down that 'How to buy a house in Ireland' jargon and get you well on your way to holding those keys with ease.
Let's break you in gently with a few simple ones and get your confidence up.
If you've joined any of the hundreds of First-Time Buyers Groups on Facebook (this one is the OG and best), you'll have noticed they all love a little abbreviation.
EA, APR, BER…the list goes on.
Even First Time Buyer is now FTB.
What does EA stand for?
So for starters, EA stands for estate agent.
This tricky little fella will be the first one you meet when you start looking for your first home.
Remember, the job of the Estate Agent is to get the seller the best price. The seller employs them.
Savvy?
What does BER mean?
When looking at different homes, the BER rating can be a biggie. It stands for the Building Energy Rating. It tells you how energy-efficient the home is on a scale of A to G.
If the house is rated G, you will see the sky if you look up.
With the absolute state of the housing market, you may be trying to convince yourself that you don't really need a roof, but you do.
So unless you are happy to fork out a shit ton for renovations, stick to a C or above.
What the hell is Square Footage?
On the subject of this, square footage is a measurement of the size of the home. Make sure you're clued up to how big a square foot is. It's a lot smaller than you may think.
3 Ways to Visualize Square Feet
How much is a Deposit when Buying a Home?
Another easy one is your deposit. We all know what this means. It is the amount of cold hard cash you need to come up with.
For a 90% mortgage, you'll need a deposit of 10% of the purchase price.
So if the house you're buying is €500,000, you'll need cash money of €50,000.
Now, I know what you're thinking. Please don't tell me what a mortgage is. I already know that.
Ah, but do you.
What is a Mortgage?
Most of us think of a mortgage as a giant loan.
The mortgage is a legal deed between you and your bank that gives them the right to repossess your home if you can't keep up with your mortgage repayments.
Talking about the mortgage. You'll also want to understand what an interest rate is.
What is Mortgage Interest?
You'll have to pay back all the borrowed money plus a wedge on top like any other loan. This expensive cherry on top of the mortgage cake is the interest. It's the cost you have to pay for the pleasure of your bank giving you some wonga.
And it adds up.
You borrow 500k over 30 years at an interest rate of 3%.
Some people think this will cost them €500,000, and I admire their blissful ignorance.
This mortgage will cost them €258,887.26!
Over the 30 years, they will repay the bank €758,887.26
So, what about Equity?
This little ditty is just the difference between the current value of your home and what you still owe on your mortgage.
You owe €250,000, and your house is worth €400,000. There is equity of €150,000 in your house, i.e. the bank owns €250,000 of the €400,000, and you own the rest.
And Equity Release?
Although this sounds like your equity has done some time in solitary and has learned the errors of their ways, unfortunately, it's not that exciting.
Releasing equity is a fancy way of saying "getting a bigger mortgage".
In the example above, you have equity of €150,000.
You could go to the bank and "release" another €50,000. The bank will give you a cheque for €50,000 and add €50,000 to your mortgage.
The bank now owns €300,000 of the €400,000 house. Your equity reduces to €100,000.
As house prices have skyrocketed, a lot more people are releasing equity.
2008 was the last time I saw so many equity release applications and we know how that went.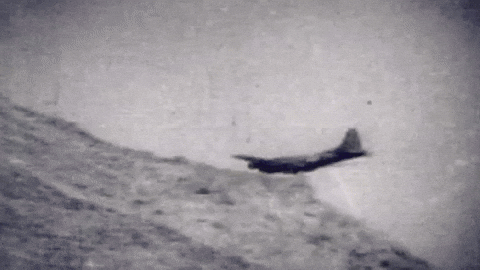 Okay, take a breather. Grab a cup of tea if you must. It's a lot to take in, but I must warn you, this was the simple shit.
Are you ready to move into the big leagues of first-time buyer jargon?
Ah, I knew you were a strong-willed one.
Have you heard the terms Freehold or Leasehold?
What's the Difference Between Freehold and Leasehold?
If you purchase a freehold property, you are buying the whole shebang. The house, it's yours. The land it sits on, that's also yours. Most houses in Ireland are Freehold.
On the other hand, Leasehold means you only own the property and not the land it sits on. You may even find you're subject to a rent charge owed to the landowner as well as paying your monthly mortgage repayments. Most apartments in Ireland are Leasehold.
What's a Fixed Rate Mortgage?
For readers of a certain age, I don't know what a tracker mortgage is, will bring back memories.
But what if you don't know what a fixed mortgage is?
Fear not; let me explain.
By locking in a fixed-rate mortgage, you will pay the same amount every month for the entirety of your fixed-rate period.
So if you fixed for five years @ €1296 per month, you would pay €1296 every month for those five years. After those five years, you could fix it again or choose to go on a variable rate.
But should you fix – that, my friend is a question for your mortgage advisor.
What's a Variable Rate Mortgage?
So, can you guess what a variable rate mortgage is? Yup, your repayments will fluctuate depending on the interest rate your bank charges.
It's a risky game.
You could end up paying much less than someone on a fixed rate – or you could pay through the nose if you hit a sustained period of high-interest rates.
How much is Stamp Duty in Ireland?
When you purchase that house of yours, you need more than just that tasty deposit. You need extra cash for your solicitor fees and something called stamp duty. Stamp duty is a tax the government charges when you purchase a property.
1% of the purchase price up to €1m
2% of anything above €1m
What is a Drawdown Date?
Ready to purchase?
Has your mortgage provider approved all of the conditions?
Have the contacts been exchanged and signed?
Well, that, my friend, is when the drawdown happens.
It means the funds to purchase the house have been drawdown/requested by your solicitor, who will transfer them to the vendors (sellers) solicitor.
Drawdown is also known as the Closing Date.
From our point of view, your Mortgage Drawdown Date is uber important because this is the date that your Mortgage Protection must be in place.
What is Mortgage Protection?
Ah here…if you don't know what Mortgage Protection is, where have you been?
Read this: First Time Buyer's Guide to Mortgage Protection
Okay, I've snatched enough of your time, but I have one more to swing your way.
This is the heavy hitter, the Katie Taylor of housing buying jargon.
You start to read about it, and you're knocked sparko with boredom.
Explain Conveyancing in Plain English
Conveyancing is the legal process that includes all research, documentation, and transferring ownership of the property. It also involves filling records with registries, like the property registration authority and paying your stamp duty.
Don't worry, though. This bit is all down to your solicitor.
Over to you
Phew! There ends of First Time Buyer Glossary.
Now that's not every bit of lingo involved when you are purchasing your first house, but they are the ones that tend to boggle the mind when you've ventured out into the bright world of homeownership.
So, I hope that's cleared up some of those tricky words for you, and you can skip off with a little more knowledge and confidence in your step.
Thanks for getting right to the end!
If you read about Drawdown Date and haven't yet sorted out your mortgage protection and want my help, please complete this questionnaire, and I'll be right back with some quotes.
Nick