First Time Buyer Mortgage Protection Insurance Ireland 2022 – FAQs
You're buying your first home – congratulations!
So you're looking for the best deal on First-Time Buyer (FTB) mortgage protection insurance?
And asking yourself questions like:
What's the difference between mortgage protection and life insurance? Which should I buy? Which company should I buy from?
I remember how stressful buying your first home can be as I did it myself not too long ago.
So I'm here to make arranging your mortgage life insurance a doddle.
What is mortgage protection?
Mortgage protection is a basic type of life insurance policy that pays off your mortgage should you die during the term of your mortgage.
You can't avoid it for most Irish mortgages but the bank may, at their discretion  waive the need for mortgage protection:
for investment/rental mortgages.
if you can't get cover due to health reason.
if you're over 50 at the time the loan is approved
What's the difference between mortgage protection and life insurance?
Mortgage Protection (or mortgage life assurance as the banks like to call it….just to confuse you)
Mortgage protection is a basic death policy that simply clears debt to the bank. In other words, it covers the bank's arse if you die – that's why they insist you take it out.
The amount of cover on a mortgage protection/mortgage life insurance policy reduces over time.
Say you're getting a mortgage for €250,000 over 25 years.
you die next year with €248,000 outstanding – your policy pays €248,000 to your bank.
you die in 24 years with €600 outstanding – your policy pays €600 to your bank.
Mortgage protection will never leave money to your partner or children, it just clears the debt you owe the bank.
If you have children you should also consider a life insurance policy to protect them from financial hardship.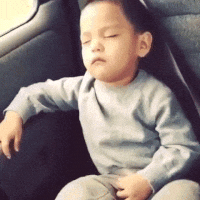 Life Insurance
Life insurance, term life insurance AKA life assurance differs from first-time buyer mortgage protection because it leaves a tax free lump sum to your family if you die
e.g using the previous example – where you're getting a mortgage for €250,000 over 25 years.
you die next year with €248,000 remaining – your policy pays €248,000 to your bank and €2,000 is left to your family.
Some people buy a life insurance policy to clear the mortgage and leave a lump sum for their family.
Don't do it.
As you can see from the above example, if you die early in the policy, your family will be in trouble. How long could they survive on €2000?
Life insurance leaves a lump sum, mortgage protection doesn't.
Tell me more about income protection for first-time buyers
Income protection is the most important type of life insurance policy…that you've probably never heard of.
If you can't work for over 4 weeks, income protection will pay you up to 75% of your income every week until you get back to work or until you retire. It's the policy I recommend above all others because if you don't have an income, how are you going to pay for your mortgage?
Your income pays for everything – if your sick pay through work only pays you for a few weeks or you don't even have sick pay, then you need income protection. It's a no brainer.
What about serious illness cover?
If you can afford serious illness insurance cover, you should buy some.
Whereas mortgage protection clears your mortgage on death, serious illness cover clears the mortgage if you survive a serious illness…so you can focus on getting better without having to worry about how your mortgage is going to be paid.
Without serious illness cover, how would you pay your mortgage if you couldn't work due to illness?
But always buy serious illness cover on a separate policy. If you add it to your mortgage protection policy, the bank will get the proceeds on any claim.
Read more about mortgage protection serious illness cover.
Which company is best for first-time buyer mortgage protection?
Here's the two best options for the vast majority of mortgage protection clients in Ireland at present:
Mortgage Protection if you're not married | Buy one policy from Aviva, one from Royal London
Mortgage Protection if you're married | Buy one dual life convertible policy from Aviva
How much does mortgage protection insurance cost in Ireland?
This depends on:
the amount of cover you need
the term of your mortgage
How to get the best mortgage protection quote.
I knew you were going to ask that…so I covered it in detail here.
Or if you don't have time to read that, the best mortgage protection quotes are available through a broker, not your bank.
And unlike going to your bank, we can offer quotes from 5 insurers, not just Irish Life and Bank of Ireland.
We offer discounted quotes and independent advice on policies from:
But you shouldn't trust our online quotes (well not until you read this article!)
Where can I compare mortgage protection policies?
Our mortgage protection comparison table makes it easy to compare the various policies on offer at a glance:
And here's an in-depth look at how to compare mortgage protection in Ireland
At what stage should I be applying for mortgage protection?
Generally, the bank will require your policy a couple of weeks before you're due to close/get the keys to your house so they have time to review the documentation and assign it.
Watch out though!
Some banks will put the squeeze on you and pressure you into issuing your policy before your even get your loan offer. This is unfair and is used purely to stop you from shopping around for a better policy. If your bank is asking you to do this, ask them why. Remember you have no debt to the bank until they hand over the mortgage cheque so why should you have to pay mortgage protection premiums before then?
I kinda went off on one there, sorry…back to the question, when should you apply?
I discuss this topic in detail here:
When Should You Apply for and Start Your Mortgage Protection Policy?
You should apply as soon as you have a closing date. If your closing date is way in the future (3 months+), you could hold off until 6 weeks before you are due to close.
But if you have any health issues, apply asap as it could take ages for your GP to complete and send back the necessary medical records.
If I apply for a mortgage protection policy now, when do payments start?
You won't pay a cent until you give the go-ahead to issue your policy documents so you can be all approved and ready to go without it costing you anything. Even when your policy issues, some of our insurers will give you free cover for the first month (you won't get that at the bank!)
Over to you…
Look, I was once a first-time buyer so I know how stressful closing on a house can be – so many questions, so many wrong answers.
If I can help, please get in touch on 05579320836  or drop me an email at nick @ lion.ie
Till then…good luck with the house hunt!
You might find this Glossary / Jargon Buster useful.
By the way, if you're confused about the types of cover you should be looking at, please complete this questionnaire and I'll be back over email with a no-obligation recommendation.