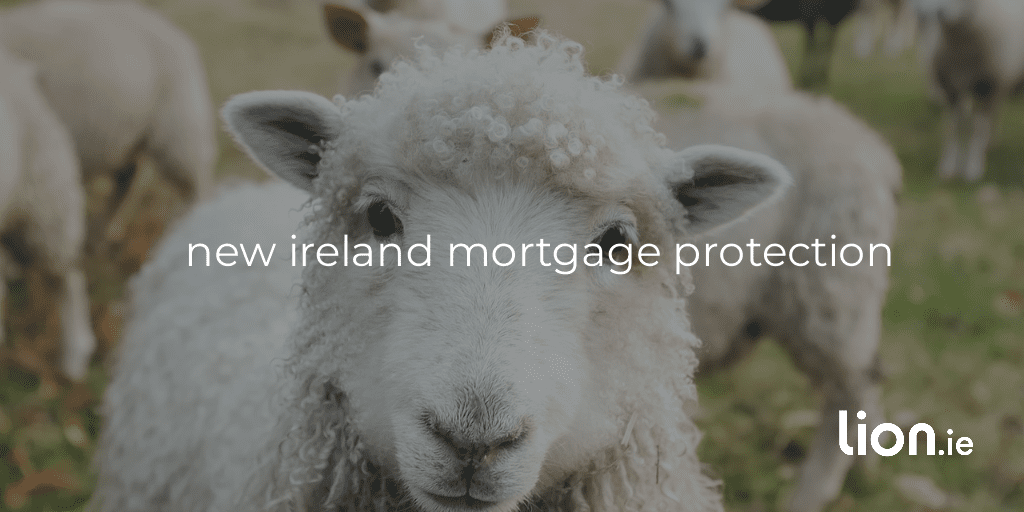 Next in the firing line is New Ireland's mortgage protection insurance.
I do love a good review article and you are going to love this one.
OK, love is probably a bit of a strong word choice.
Nobody loves insurance but look if you're getting a mortgage, you need mortgage protection so let's suck it up and get through this.
So, who is New Ireland?
New Ireland isn't a big multinational like Aviva or the behemoth that is Irish Life.
You may not have even heard of them before.
That's OK, you're not the only one but they've been around since the ass crack of time – 1918 to be exact – and they are a member of the Bank of Ireland Group.
So, they're legit and regulated by the Central Bank of Ireland, like all financial institutions worth their salt are.
Not only do they offer mortgage protection but also life insurance, pensions, and investment advice.
However, we're just going to focus on their mortgage protection policy to see if it's the right fit for you.
Why Should I get Mortgage Protection With New Ireland?
Well, you don't hang about, do you?
Straight in there like Rocky, with the heavy-hitting questions.
Alright then.
There are three things  I like about mortgage protection from New Ireland.
Dual Life Cover
Price Match Guarantee
Life Event Options
Don't worry I'm not going to make you go and trawl Google to work out what half of that means. Insurance companies love their jargon.
Is it to make us more confused? Or are they just so used to those fancy words they assume we all understand them? Who knows, you decide.
Dual Life Cover
Imagine you and your partner are getting a mortgage and require the olde mortgage protection insurance.
You buy a joint-life policy because you both need to be covered right and surely that's what joint life cover does.
Well, yes and no.
Joint life covers both you and your partner….but only pays out on the first death.
This is where dual life cover kick ass. It covers both of you and pays out on both deaths regardless of who shuffles off first.
You might be thinking "but if the mortgage is cleared on the first death, who gets the payout on the second and how much is paid out".
If you are, you should go here for an in-depth look at how dual-life mortgage protection works.
They Guarantee to Price the Lowest Match
Insurers really are hungry for a slice of the mortgage protection pie so they are price matching and discounting their nearest competitors.
I mean, if it works for LIDL vs ALDI , why can't it work for New Ireland.
By the way, remember when LIDL did this ?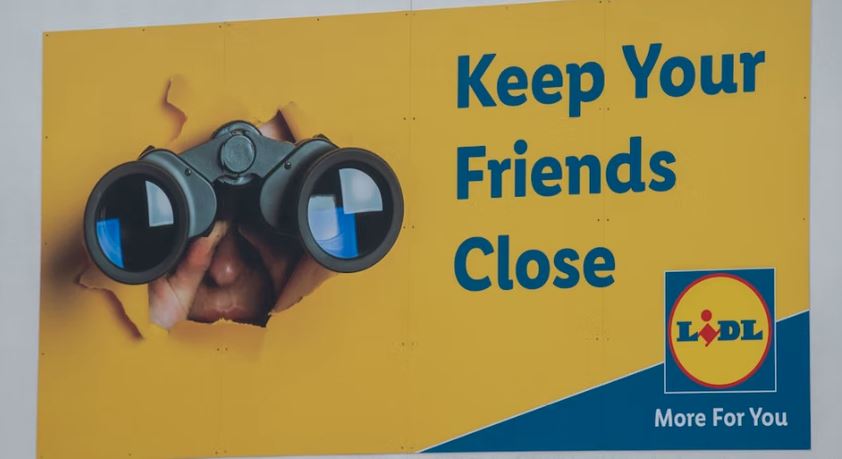 To help launch their new mortgage protection policy  New Ireland is also guaranteeing that they will price-match any dual or joint-life cover price in the Irish market.
That's rather thoughtful of them, isn't it?
However, before you go all gung-ho and immediately jump on the New Ireland bandwagon, this doesn't mean there isn't a cheaper rate out there for you especially if you have an ailment or two.
Remember I'm all about getting you the best deal possible, and so is my awesome team.
If you want a recommendation on the best insurer for you, complete this questionnaire and I'll be right back.
That concludes our 5 seconds of 'sell yourself sally'.
Where were we? Oh yes, price matching.
They also have some other rather tasty discounts and offers, which could make New Ireland and their mortgage protection the cheapest option for you.
Does New Ireland offer anything EXCLUSIVE?
So most insurance providers offer the option to rejig your mortgage or life cover when those big life events cross your path (marriage, baby, new gaff)
It's a pretty common add-on to mortgage and life cover – known as the Guaranteed Insurability Option (GIO)
But this is where it gets interesting and EXCLUSIVE (I feel like a hack for one for the red tops).
You see mortgage protection cover decreases over time.
With other insurers, if you use the GIO, you can increase your cover by up to 50% of the original amount.
An example will make it clearer:
You get a mortgage of €200k.
In 3 years' time, you buy a bigger gaff and need a mortgage of €300k.
You go back to your insurer for the extra 50% which they gladly give so you now have the requisite cover of €300k, right?
Wrong!
Remember, the initial €200k cover you bought has reduced to €185k over the last 3 years giving you the total cover of €285k.
You're €15k short.
This is a pain in the ass at the best of times but if you have had any health issues in those 3 years, your premium will be higher, worse, if you had a serious illness, you might not be able to get additional cover.
Bye-bye new house 🙁
But, New Ireland provides their customers with the option to increase their mortgage insurance sum back up to its original value, without any of the boring and awkward medical underwritings.
With New Ireland, you get the €300k and buy your new house.
Sound!
So, what kind of events can swing you this bonus.
Marriage, Birth, Adoption, and Changing Your Main Residence are all reasons why New Ireland may allow you to replenish your mortgage protection insurance to its original value and add an extra 50% (to a maximum of €100k)
That's right if you decide to get hitched you can bump your mortgage protection back up to its original value.
If you need any more reasons to get hitched, try this article – tax implications for unmarried couples buying a house together.
What About Serious Illness Cover?
I don't like adding serious illness cover to mortgage protection because the bank, not you, will get the proceeds of a claim.
New Ireland does offer it and their serious illness cover is one of the best in the market but the short of it is, I don't recommend paying extra for this specific kind of cover unless you buy it on a separate policy.
Lucky for you, I've written a whole post about Specified Illness Cover, what it is, and whether you need it right here.
Over To You…

So with all that said and done there's nothing more I can tell you.
New Ireland looks like a pretty bright option for mortgage protection but we won't really know if it's best for you without knowing more about you.
Mortgage protection can be so bloody confusing and overwhelming but we're here like a suited and booted fairy godmother to hold your hand through the whole process and get you the very best mortgage protection cover deal out there.
You can schedule a callback for a day and time that suits you here or fill in my quick and simple 'I'd like a quote' form and we can reach back out to you with deals and offers that may suit you.
Thanks for reading!
Nick