Food prices are on the up, petrol is through the roof, and now mortgage interest rates are set to rise – inflation has McGregor'ed us into a chokehold.
We may have to tap out.
Inflation aside, the possibility of ever owning a home is becoming an impossibility, so everyone's looking for a loophole to get them ahead.
The rule holding potential homeowners back is that you can't borrow more than 3.5x your salary – so if you're single, well, it's even harder for you.
It's probably easier to buy a property in the Upside-Down than in the real world right now (if you got the Stranger Things mention there, you are my kind of people).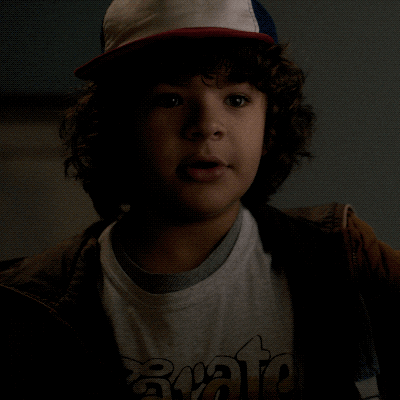 To make things harder, you also need a 10% deposit (or 20% if you're not a first-timer).
What is a Mortgage Exemption or Exception?
They are sneaky little loopholes that make getting a mortgage that much easier.
There are two exemptions that may help you get your foot on the property ladder, but what are they, and how do you even convince a mortgage lender to part with one?
Firstly, let's remind ourselves of those pesky rules that stop you from getting a whopper mortgage.
A maximum of 3.5 times your combined income (or single income for a solo buyer)
a) First-time buyers must have a minimum of 10% of the property value as a deposit.
b) Second-time purchasers plus must have a minimum of 20% of the property value as a deposit.
1. How To Get More Than 4x Your Income
Update! Thanks to the new mortgage lending rules, you can get 4x your income –  What are the new mortgage lending rules?
There's gold in them thar hills
Or rather, there's the possibility of getting a mortgage exemption on your loan to income (LTI). That's the fancy way of saying your mortgage is capped at 4 times your annual income.
Fortunately, you may be able to squeeze them a little tighter and get a mortgage for 4.5x your annual income – sounds good, yeah.
But how do you get it?
This particular exemption is shrouded in some merlin type mystery. All we know is that a mortgage lender can offer this exemption to only 15% percentage of their mortgage applicants.
So as you can imagine, the roster for this particular exemption fills up fast.
I took a gander through some of the social groups for homebuyers, and the one thing many of them agree on is to apply for your mortgage as early in the year as possible to give you the best possible chance of scoring an LTI exemption.
It makes sense, first come, first served, right?
The early bird catches the worm.
First up, best dressed.
#thingsyourparentsaid
But if you're too hungover to even contemplate making a mortgage application on New Year's Day, you're grand, get back under the duvet because it's possible to get an LTI exemption later in the year too.
How?
It is, again, shrouded in mystery.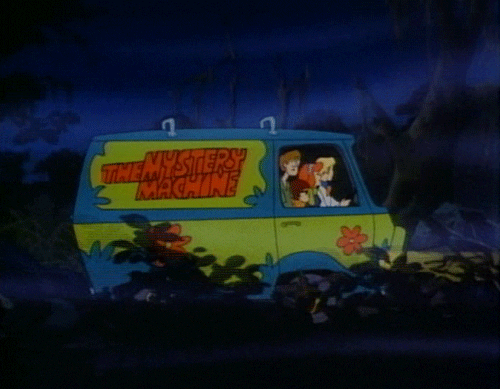 It seems to be left entirely at the discretion of the mortgage lender, but the positive news is that it's possible to get one, and if you do, it will make your homeowner's journey a lot easier.
2. How to Reduce Your Required Mortgage Deposit
This little gem is called the loan to value (LTV) exemption.
Loan to value is the ratio between the mortgage and the property value.
Imagine Johnny and Amber, the property they want costs a whopping 250,000 – lucky them – and the mortgage lender offers them 150,000. This means their loan to value is 75% (150,000/250,000) ?
The general limitation most mortgage lenders have to stick by when it comes to their LTVs are:
90% LTV limit for first-time buyers
80% LTV limit for non-first time buyers
So, if you're a first-time buyer, you will need, at least a 10% deposit.
Again, sounds reasonable enough, but if you want to purchase a gaff worth €350,000, you will need at least 35Gs stashed aside for the deposit. That's a lot of cash that many of us don't have and aren't in a position to save.
Plus, you then need extra funds on top to cover stamp duty, solicitor fees, etc. – the list goes on.
So, what if I told you there is the possibility of reducing your deposit requirement?
Similar to the LTI mortgage exception, mortgage lenders can offer a reduced deposit to 5% of first-time buyers (and 20% of second-time buyers).
Yep, it's even slimmer pickings for LTV exemptions than LTI, but it's possible.
Honestly, I had a tricky time finding some stats to back up how many LTI exemptions the banks allow, but I found this doozy for you from 2018.
The banks gave only 21 LTV exemptions to first-time buyers in 2018. However, a total of 1,654 went to second-time buyers.
Do with that what you will!
Can You Get Both Mortgage Exemptions?
Getting any type of exemption is rare
Getting both exemptions doesn't happen and if it ever does, the borrower is sworn to secrecy on pain of death.
Can You Get an Exemption When Switching Mortgages?
Nope, they are for purchasers only.
Sorry!
The lion.ie Magic Formula © to Getting an Exemption
Your ability to make your mortgage repayments is always the first thing a mortgage lender will look at. If we believe what the evidence suggests, the higher your combined (or solo income) is, the better your chance of getting a mortgage exemption.
Also, you're going to need an impeccable credit record, so say buh-bye if you have an impaired credit record. Yep, that credit card you legged it from 10 years ago might come back to bite you on the arse. I'm sorry.
It looks like the magic formula seems to be:
High earnings (being a professional in secure employment helps)  + no loans + clean credit record + no shenanigans in your bank account (no overdraft) =  best chance of exemption
Look, it might not help the little guys as much.
The rules are still shackling those with lower incomes to the mercy of the rental market, but there's hope, and that's something.
If you are considering a mortgage, get your house in order over the next 6-12 months and make sure your application is as close to the lion.ie magic formula © above as possible.
I wish you good luck.
Oh yeah, one last thing.
SHAMELESS PLUG FOR MORTGAGE PROTECTION
If you manage to get a mortgage and need some help with mortgage protection, I'd love to help.
Complete this short questionnaire, and I'll be back with some quotes (no obligation!)
Thanks for reading
Nick