In life, we all have certain obligations. When you were a kid, obeying your older sibling, as much as they annoyed you, was it.
As an adult, having to work is the big one. Every day, you get up and you drag your weary body out of bed to resume your position as a worker drone in the great capitalist society we call life.
Life Insurance is a bit like work in that regard.
No one really wants to work. (Let's be real: all those people who claim to start their day at four in the morning by reading inspirational books, several hours before they even have to get up, are filthy liars.) No one really wants to pay for Life Insurance either.
You just sort of do, if:
Anyone depends on you financially.
If you want to get a mortgage or settle down.
You're self-employed.
Is it a nuisance? Sure it is. Is it essential for those aforementioned dependents if the worst were to happen?
Sure it is.
Life Insurance Intro:
The unfortunate truth is that if you were to go ahead and die, your family would be fecked without you. I could use a stronger word here, but I wouldn't want to upset anyone with delicate sensibilities.
Your income would vanish in a poof. Imagine how crap that'd be for your family. Imagine your poor other half having to explain to your darling son, Timmy, that you won't be going on your holibops to Marbs this year because Daddy went and keeled over.
If this sounds remotely like you, then Timmy needs a good kick up the hole and a wet weekend in Waterford.
Let's get serious for a minute: Life Insurance pays out a lump sum in the event of your death. It can be paid monthly or in a big ole block of spondoolies, depending on your policy.
There are terms and conditions (when aren't there?) and there are two main types of Life Insurance, which I've talked about a lot before:
Term Life: This covers you for a set term, i.e. 30 years. Once the term ends, you're no longer covered. Because of this uncertainty, (the insurer may win the great gamble on your life should you outlive your policy terms) it's usually cheaper.
Whole of Life: As the name very creatively implies, it'll cover you for your whole life. Naturally, that makes it a bit more expensive. See above about the great gamble on your life. (And this is why Life Insurance is a begrudging must.)
You'll also hear about Mortgage Protection, which clears your mortgage if you die. You have to get Mortgage Protection if you're getting a mortgage, so that's something anyway. Timmy might not be going to Marbella but at least he'll still have a roof over his head.
You can read all about the different types of Life Insurance by clicking here. It's a long one, but it's a doozy and it'll give you a serious chunk of info before you go makin' any decisions.
How much Life Insurance cover do you need?
No two people should have the same amount of cover.
Everyone's situation is different and the underwriters (the lads who do the maths on insurance claims from the last depths of Dante's inferno) will take factors like your job, hobbies, medical history, and family history into account before they give you a quote.
If you're in a good health, it's a fairly easy process where you can get a quote in a couple of minutes. If you have a health condition, it gets a bit more complicated – but never fear: Life Insurance Man is here.
In this woeful analogy, I'm Life Insurance Man – which is to say that, at Lion, we specialise in getting cover for people with medical issues. As I'm an independent broker, I work with all six insurers so I can match you up with the insurer who is least likely to ride you with a higher premium.
Now, onto the reason you're here:
Life Insurance Calculator
I'll give you two options
a) Use this
b) Do this
To calculate how much Life Insurance cover you need, you'll take into consideration how much debt you have and how much your family would need to live on if you died.
Life Insurance serves two purposes:
It clears your debts in the event of your death. Debts such as your mortgage, any loans and credit card.
Leaves money so your family can maintain their standard of living
Once you have figured out how much Life Insurance you need to clear debt and provide for your loved ones, you then look at what you have in place already:
existing life cover.
savings
assets that could be sold in event of death.
How much life insurance you need = (Amount of money required to clear your debts + replace your income) – (existing life cover + savings + liquid assets)
Who went for option a?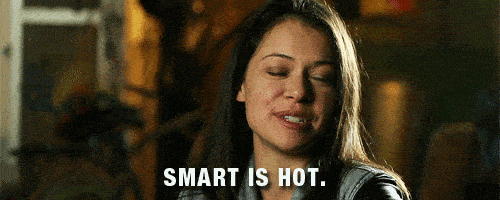 Over to you…
I can't change a plug.
Some people can't cook.
You might hate figures…so if you'd like me to help you work out how much Life Insurance you need, please give me a shout me on 057 93 20836.
Or complete the short form and I'll be right back.
Nick McGowan
lion.ie | making life insurance easier