Hello Mister…
…or is it Miss?
Don't get me wrong sir, I'm not saying you'd look better in a dress.
I'm just surprised how many female partners do the research when it comes to life insurance after prostate cancer.
You see us tough guys don't like to admit to an illness, we bury our heads in the sand hoping it will go away.
Even after it happens, and we make a full recovery, we just want to forget about it.
We definitely don't want to talk about it.
So in this article, I'll answer the questions you want answered concerning life insurance after prostate cancer.
Did you know it's the second most common cancer for men in Ireland, after skin cancer, and over 3,300 men are diagnosed here each year.
This means that 1 in 7 men will be diagnosed with prostate cancer during their lifetime.
Can you get life insurance after prostate cancer?
As with all health issues when it comes to life insurance, the answer is it depends…
If you are in remission and/or your cancer has been successfully treated, a life insurance company may accept you for a policy with a loading / price increase.
After a number of years, the insurer will remove this loading.
Up to now, you may have believed it to be impossible to get life insurance after prostate cancer but it's not.
Let me share with you a recent case where I got my client cover:
Case study : Gleason Score 3+4 pt2b
53 year old male – diagnosed with prostate cancer is 2012
The clinical staging of my client's prostate cancer was Gleason score was 3+4 pt2b.
He had a radical prostatectomy in Feb 2012 and no further treatment was needed as all cancer was contained and removed.
He has yearly PSA blood tests.
His PSA is <0.01.
He was buying a new home so required mortgage protection of €160,000 over 16 years.
It was time to chat with my underwriters at the various insurers to see who, if any, could offer him cover.
So what information do you need to apply for life insurance after prostate cancer?
The most important information you need is the staging of the cancer.
The staging of prostate cancer refers to the size of the tumour and whether it has spread to other parts of the body.
Prostate cancer staging is classified most commonly as follows:
TNM classification
Gleason score
TNM classification
The TNM system gives information about the tumour, the lymph nodes involvement and whether the cancer has spread (metastasised).
T: Size and depth of the tumour
N: Cancer is present in the lymph nodes or not
M: Spread (metastases) to other tissues outside the prostate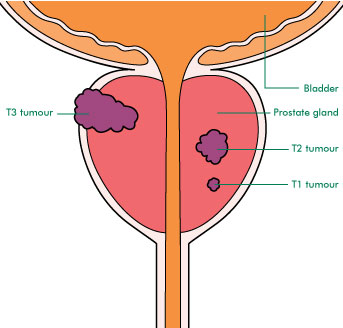 Gleason Score
Gleason scores range from 2 to 10 and indicate how likely it is that a tumour will spread.
A low Gleason score means the cancer tissue is similar to normal prostate tissue and the tumour is less likely to spread.
A high Gleason score means the cancer tissue is very different from normal and the tumour is more likely to spread.
The lower the Gleason score, the better your chances of getting cover soon after treatment ends
Gleason 2-6:       The insurer will consider offering cover within 2 years of treatment. There will be a high increase in your premium.
Gleason 7:           The insurers won't offer cover until two years after treatment ends
Gleason >7:        They won't offer cover until four years after treatment ends.
Other information:
Full details of treatment (including dates)
Details of follow-up reviews (including dates)
In our example above, my client had provided his Gleason score (3+4 pt2b), full details of treatment (prostatectomy) and follow-ups (yearly PSA blood tests).
Life insurance companies appreciate getting this level of detail up front because it casts your application in a good light and makes them less suspicious that you're holding anything back.
Underwriters are suspicious by nature.
Although most of the insurance companies could offer cover to my client, the terms they offered varied widely.
This shows how important it is to speak to all of the insurance companies and not just the one offering the cheapest "headline rate"
In the end I got my client an offer of cover with a loading for the next 3 years of €10 per €1000 worth of cover.
He was applying for €160,000 worth of cover so his loading would be €10 x 160 = €1600 per year.
In 3 years, the insurer would remove the loading and he would pay the normal price as someone in perfect health.
Over to you…
If you'd like me to make a recommendation on the types of cover you should consider based on where you are in life, please complete this questionnaire and I'll be right back.
We'll do the hard work for you.
Nick McGowan
lion.ie | making life insurance easier