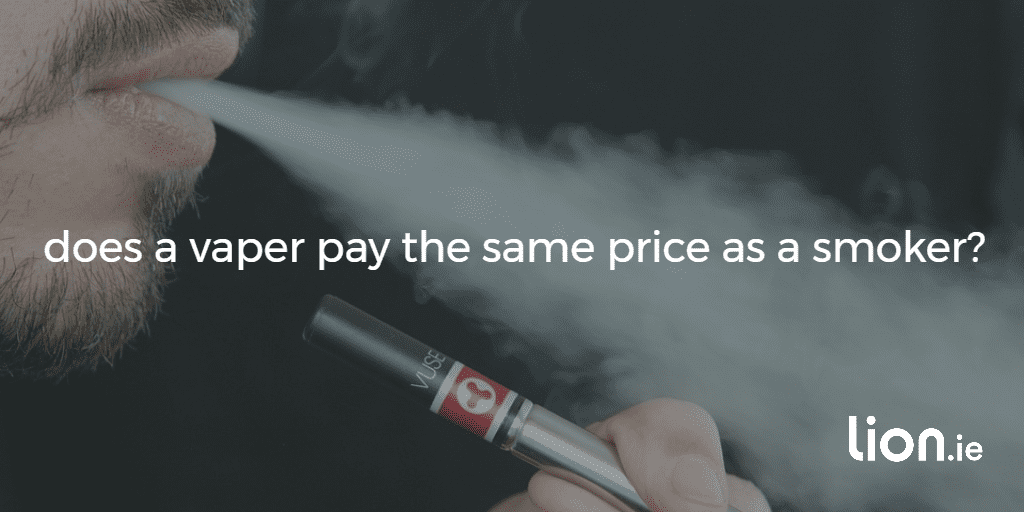 A few weeks back, a client, who had been using e-cigarettes asked me if he could qualify for non smoker rates?
Twas an interesting question…
All insurers ask about tobacco use and whether you're a smoker.
But as e-cigarettes are not tobacco products, are you classed as a non-smoker or a smoker?
New definition of a e-cigarette smoker for life insurance purposes
Recently, one of our insurers changed their definition of a smoker:
If you use e-cigarettes or other nicotine replacement products, you are as a non-smoker…as long as you have been tobacco-free for 12 months.
So if you have used e-cigarettes for 12 months, you can now get non smoker rates.
If you are classed as a smoker on your current policy, you can save around 50% on the cost of your life insurance by switching to our vaper friendly insurer.
I repeat…
If you have used e-cigarettes for 12 months, you can get half off the price of your life insurance or mortgage protection policy.
It's a great reason to stay off the smokes.
E-cigarettes and life insurance
Have you switched to e-cigarettes for over 12 months?
It's time to re-apply as a non-smoker.
Do you know anyone who has quit cigarettes and replaced them with e-cigarettes?
Feel free to give them my details or share this blog with them.
My e-cigarette crystal ball
The remaining insurer who treats e-cigarette users will not do so for much longer.
I know this as underwriting has told me:
Hi Nick, As things stand, if a client has not smoked tobacco in the last 12 months we do not rate for smoking. E-Cigs for the time being are basically standard rates once there's no tobacco in the prev 12 months. I'd imagine the rules may change on this soon as all the evidence suggests around 80% of people on E-Cigs continue to have the odd cigarette or return to smoking.
Over to you…
Have you vaped,  for 12 months or more with no tobacco use?
Do you use gum, patches or any other smoking cessation aid?
Would you like to save 50% on your life insurance?
Of course you would.
Complete the short quick outline form below and I'll be right back
Further reading:
Vape your way to a lower life insurance premium
Nick McGowan
lion.ie | making life insurance easier