Prefer to listen – here's my 60 second summary:
Picture this scene, reader: I'm sitting at home in my jammies, sipping tea, and, unusually, ignoring my kids to read my work emails.
I'm kidding.
I always ignore my kids.
Anyway, an email rolls in.
It goes like this:
"Hi Nick, I've been enjoying the blog, and I think you're the guy who can help me. My occupation is dangerous. Can you help me get cover? James B."
Well, James B. I've seen Mr and Mrs Smith so I can presume what it's like to be an assassin. I emailed James B. to tell him I couldn't get him insurance and to please not hurt me or those kids I live with.
Turns out, James wasn't actually an assassin – though he does have a dangerous yet boring job.
You see, he's a Tunnel Boring Machine Operator – one of these giants.
And that stunning wit, readers, is why my wife stays with me even though I ignore those kids who are always hanging around.
But that's enough wafflin'.
Let's get on to the topic: getting life insurance if you're employed (or self-employed) in a dangerous job.
Life Insurance for high-risk jobs
Generally, there are two types of dangerous jobs:
Sexy, movie-type dangerous jobs such as bank robbers and ninjas and assassins, like in Mr and Mrs Smith, where Brad Pitt and Angelina Jolie try to murder each other a bunch. But, like, sexily.
And then there are insurance-type dangerous jobs.
Which: not sexy.
The kind of job that will make an underwriter rankle, rub his chin and ponder,
hmmm, now I don't know about THAT.
Exhibit A above, of the Tunnel Boring Machine Operator, is that kind of dangerous. As is being a farmer or an abattoir worker or even a dentist. It all falls on a scale – from very not dangerous (your standard pen pusher in an office) to a dentist (rising stress levels and common back issues) to a heavy machinery operator.
The main thing to focus on here is how the insurers charge what they do. So, no two Life Insurance cases are the same. There are too many factors that differ: age, health, job, background – all that good stuff.
If your case is straightforward (a 40-year-old marketing exec with a clean bill of health and no medical history in the family, for example), your cover is cut and dried. Insurers will offer you their best price as they'll do the maths to determine that your chances of outliving the policy are actually pretty good.
They keep your premiums, and you don't get a pay-out. But also: you're alive and well. So all good.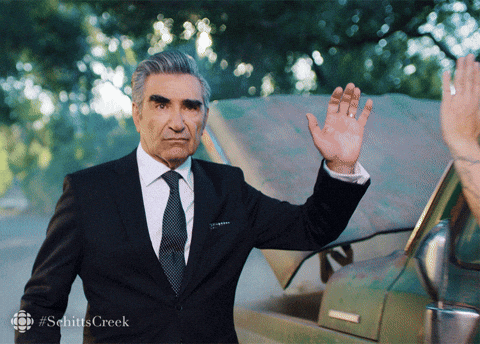 In the second case, you're a 40-year-old underwater photographer. Their maths is going to tell them that you're a higher risk, so they're going to safeguard against that by hiking up the cost of your premiums with a loading.
What I'm saying is this: if your occupation is considered hazardous, you probably can still get Life Insurance. But you could face an increase in your premium compared to some lad who sits at his desk all day.
?‍♂️?
<- That's me sitting at my desk all day.
What jobs are considered as risky for Life Insurance?
We have the aforementioned obvious ones like assassin and ninja and then throw in stuntperson, trapeze artist, bomb disposal squaddie, and jet plane fighter too.
If your job is anything like theirs, you're gonna have a hard time finding an insurer.
However, other types of jobs come with a level of risk. Like I said above, dentists are considered riskier than a pencil pusher.
If you fit any of the following, you'll be considered higher risk.
Manual duties

Operating machinery

A lot of driving

Working at heights

Military

Aviation

Working at sea

Working at heights

Using explosives

Exposure to chemicals, biohazard, coal dust, asbestos or other dangerous substances

Radiation exposure
Work-related stress comes into play a lot too. However, ticking one of these boxes (remember: it is still on a scale, so some are a much harder 'yikes'), doesn't mean you're going to be hit with costly insurance. You could still be able to get the standard price.
Likewise, you could have the safest job in the word and be hit with a price hike because you're overweight and have high cholesterol.
Believe it or not, a client of mine who works offshore on a wind farm actually got the standard price for his life cover because he was in otherwise tip-top health.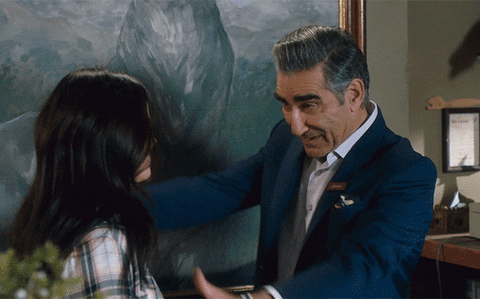 Most occupations will be accepted at the standard rate, presuming it's nothing too wild. However, working with explosives, being a fisherman (fisherperson?), a steeplejack or in the armed forces generally means you'll have to pay more.
For those wondering, a steeplejack is someone who scales buildings, chimneys, or church steeples to carry out repairs or maintenance.
And now you know.
But did you know Ireland's first steeplejack made her last climb last year…at 76! Fair play Angela.
How does a high-risk occupation affect Income Protection?
I'm glad you asked, internet person.
For my money, Income Protection is the best insurance there is. It will pay you up to 75 per cent of your salary if you can't work for any reason – up until you retire or go back to work.
But if your job is in any way dangerous, getting Income Protection at a reasonable price is really tricky.
Unfortunately, the more high risk the job, the less likely it is you'll be able to get Income Protection at all. Harsh buzz.
Take my windfarm friend, remember he got the normal price for life insurance? A few lines  ? surely you remember?
Anyway, for income protection, the insurer classed him as a risk 3 (1 being lowest risk, 4 being highest risk) so he had to pay more.
And what about Specified Illness Cover for a high-risk job?
It's not quite so dire here as with Income Protection.
What's the difference between serious illness cover and income protection?
Specified or Serious Illness Cover pays out a lump sum if you get an illness that's covered by your policy. 
Depending on your occupation, the insurer may exclude particular illnesses from your policy (for example, permanent total disability if you work at high heights).
Likewise, paralysis, loss of use of limbs, or significant burns won't be covered for fire people or armed forces personnel and the like.
But make sure you approach as many of the insurers as possible to find your perfect match (i.e. the insurer most likely to offer you a fair price). Some insurers are much more understanding of certain occupations.
Which is where I come in.
I spend all that time ignoring my kids so I can get you a good deal, OKAY.
Over to you…
Do you have a high-risk job? I can help you get the best quote for you…without all that ringing around and pressing 1 for this, 2 for that,  and enduring god-awful hold muzak.
I've been in this game long enough to know which companies are best when it comes to certain occupations. Fill in this financial questionnaire giving me details of your occupation and I can tell you the policies you qualify for and the price you are likely to pay.
Fancy a quick chat first?
Chat soon
Nick