So you've reviewed the new Local Authority Home Loan and have noticed you'll need to get Mortgage Protection Insurance (MPI) in order to draw down your mortgage.
Or you've been refused cover from New Ireland and are having a massive panic attack.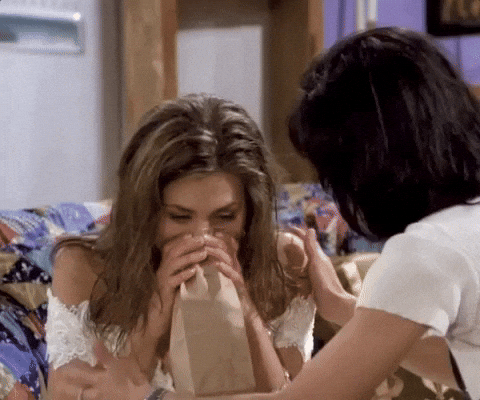 Either way, welcome, and deep breaths, we can help, you're in safe hands!
What is Mortgage Protection Insurance (MPI) for the Local Authority Home Loan Scheme?
Mortgage protection insurance is a type of life insurance that will pay back the loan (mortgage) you are getting from the council should you (or your partner) die before the mortgage is paid off.
Whoa there cowboy, can you tell me life insurance is, I haven't a clue!
No bother!
Life insurance is a policy you take out with a life insurance provider like
Aviva
Irish Life
New Ireland
Royal London
Zurich Life
Every month you agree to pay the insurer cold hard cash (the premium) and the insurer promises to clear the outstanding balance on your mortgage should you die during the term (years) of your mortgage.
Where do you get Mortgage Protection for the Local Authority Home Loan Scheme?
Unfortunately, they have you over a barrel and force you to buy it directly from their provider.
This provider is New Ireland through Cornmarket.
Their quotes will be much higher than the quotes you find on our site but the New Ireland policy includes repayment protection cover so if you're unable to work, the council still gets paid.
Happy days for the LA.
However, if you can't get cover through the council scheme, and the council agrees to cover from a third party then we may be able to help.
But we'll need confirmation from the council that they are willing to accept cover from a third-party insurer.
We're Buying Together, is the policy on a Joint or Dual Life Basis?
Great question!
You've done your homework.
Unfortunately, the New Ireland policy is joint not dual.
For those who haven't done their  homework – what's the difference between joint and dual mortgage cover?
Why would Cornmarket / New Ireland Refuse Cover?
If you have a pre-existing condition, New Ireland may refuse to cover that illness and thus decline to offer disability cover.
As mortgage protection and disability insurance are all packaged under one plan, this means they will refuse mortgage protection too.
Once the Mortgage is in place, can you Switch from New Ireland
I don't know the answer to this one, I doubt it but best check with your Local Authority for confirmation.
Will you need to do a Medical Exam?
It's very unlikely.
But you will need to complete an application form.
And the insurer may need to write to your GP.
If you are overweight or have raised cholesterol or high blood pressure then the insurer could request you go for a Nurse Medical Exam
How much does mortgage protection for the Local Authority Home Loan Scheme Cost?
The cost of your mortgage protection policy depends on the following:
The amount you are borrowing (the size of the mortgage)
How long you are borrowing for (the term)
Your age (and your partner's age)
If you smoke
Your health
Your health, and the insurer you apply to, will have the biggest influence on the cost of your coverage.
You see some insurers are better than others for certain conditions. If you have diabetes, for example, Aviva may be better than Irish Life or if you have had mental health issues, Zurich may be better than Royal London.
Be careful who you apply to if you have any health issues.
Where can you get a quote for Mortgage Protection only for the Local Authority Home Loan Scheme (LAHLS)?
If New Ireland has refused your application and your Local Authority has told you they will accept Mortgage Protection only, you can apply to any of the life insurance providers in Ireland.
Or save all the ringing around and use a broker.
You can get an instant quote using our mortgage protection comparison tool (discounts of up to 20% are already built-in)
Anything else you should know?
If you stumbled upon this blog and want to know more about the LAHLS, have a look here:
https://localauthorityhomeloan.ie/
If you'd like a mortgage protection quote, please complete this questionnaire.
I look forward to hearing from you.
Nick McGowan
lion.ie | making life insurance easier