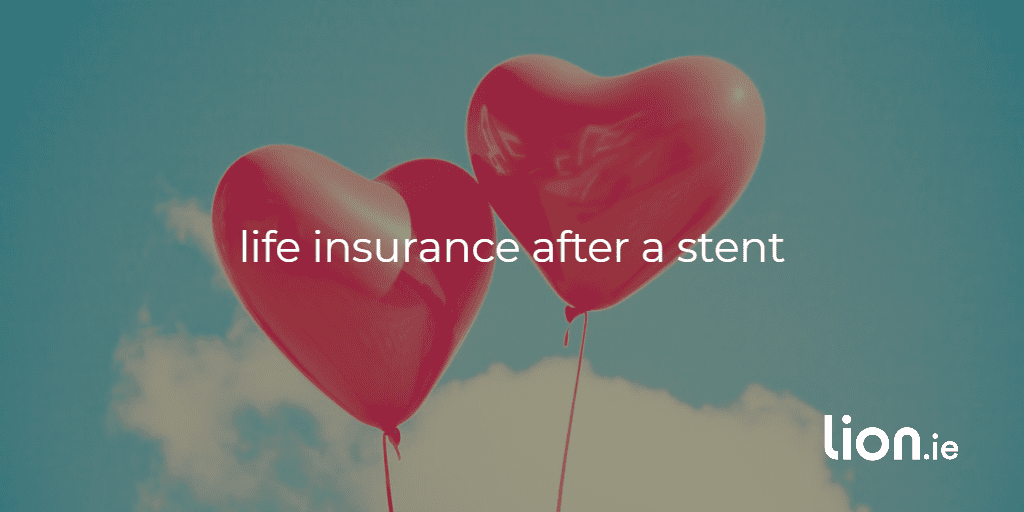 Complete this questionnaire and I'll find out if cover is possible.
Can you get mortgage protection if you have a stent?
You can get life insurance and mortgage protection cover after having a stent fitted.
Here we go through the factors the underwriters will consider before offering cover.
Life insurance with heart problems
For men and women, heart disease is the single largest cause of death in the developed world.
But it doesn't mean that it's impossible to get life insurance with heart disease (including angioplasty and coronary artery bypass graft).
Is it possible to get life insurance with a stent fitted?
It depends on which category you fall into:
Category A
If you're applying for life insurance
with a stent fitted less than 6 months ago,
or if you're under 40,
it's unlikely you will get life insurance, but we can certainly try.
Category B
If you're over 40 and are applying for life insurance with a stent fitted more than 6 months ago, it's possible to get cover once you meet two conditions:
there have been no complications since the surgery
you have taken steps to address the cause of the narrowing arteries.
How much is life insurance after a heart attack?
It depends on the severity of the attack, the number of stents fitted and whether there any other medical factors present, such as:
The starting price of your cover will be around twice the normal price. That's a loading of +100%.
We explain life insurance loadings in this article.
What information does the insurer look for?
Current symptoms and effect on physical activity
Time since procedure
Number of stents fitted
Which arteries were stented
The degree of blockage of those arteries
The condition of the remaining arteries
Stenting relieves symptoms, but it's not a cure.  The insurer would prefer to see you address the causes of the narrowing arteries by changing your lifestyle.
To decide on whether to offer cover, the insurer will request a medical report from your GP.
You don't need to arrange or pay for this; the insurance company will request the report and cover all the costs.
Over to you…
It is vitally important to apply to the most sympathetic insurer when it comes to heart problems.
Some insurers are a lot stricter than others.
We know which insurer to apply to for the lowest price with the least amount of hassle.
Complete this short questionnaire, and I can discuss your case, in confidence, with my panel of underwriters before you apply.
The minimum information I will need to give you a steer is:
Time since the procedure
Number of stents fitted
Which arteries were stented
The degree of blockage of those arteries
The condition of the remaining arteries
Thanks for reading,
Nick