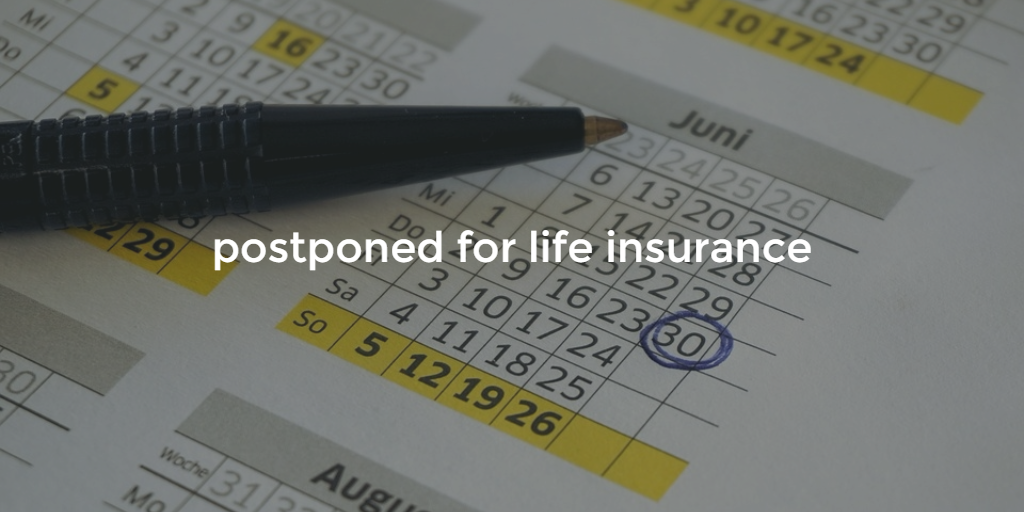 updated June 2016
Hi, my life insurance has been postponed and I need it for a mortgage and was wondering if there is a life insurance out there that I can get?
Annie
This was meant to be the easy part.
The stressful part was getting the mortgage and finding the house. (Daily Mail alert)
Nobody told you it would be so hard to get the mortgage protection insurance but…
You've been postponed for life insurance – What now?
You can accept the postponement and maybe lose the house or you can exhaust all the other options available to you.
What other options do I have?
Apply to the other 5 insurance companies. Their underwriting department may take a different view than the insurer that has postponed you.
But you need to take action, nobody else is going to do it for you.
But isn't it pointless, won't they all postpone me?
If you have been postponed due to future
investigations
surgery
or test results
then the other insurers will also postpone for life insurance.
You must wait until  the results are available and apply again.
But if you have been postponed for any other reason, you should apply to at least one other insurer.
You have nothing to lose.
OK, you've convinced me, what should I do now?
Find out why you have been postponed for life insurance
How?
Ask your GP to write to the Chief Medical Officer (CMO) of the insurance company that declined you.
Don't worry, your GP will know what to do, writing to the CMO is standard procedure.
Get a good broker who deals with all the insurance companies and has experience dealing with people who have been postponed for life insurance.
Don't use a broker who deals with 1 or 2 life insurance companies, he or she must deal with and have good relationships with all 6.
Discuss your application in detail with your chosen broker and let him/her work their magic!
Your broker should come back with the best insurer to apply to based on your health.
Good luck.
Over to you…
You're not alone.
We've helped lots of people get cover who had been postponed for life insurance in the past.
Not saying it's easy but it is possible.
If you don't have a broker I'd be glad to help.
Complete the short form below and I'll be right back or call me on 05793 20836 to discuss your application in confidence.
Don't worry, we deal with the more difficult life insurance cases on a daily basis so we know what we're talking about.
Nick McGowan
LION.ie | The Life Insurance Experts