I know you.
You love filling out forms.
For you, there's nothing better than a good auld form filling session.
Into your comfy jimjams, nice cuppa tay, pen at the ready and you're happy as a pig in poo.
Am I right??
Oh sorry I've got the wrong person, I'm thinking of Hannah.
Seriously, give her a form or a survey to complete and she's yours.
She's a bit weird, guess that's why she's married me.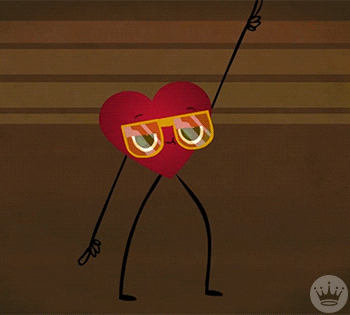 Nice story Nick but what's it got to do with life insurance?
Allrighty, I'll get on with it.
You can apply for multiple life insurance policies but it will entail a lot of form filling.
But is the extra hassle worth it?
Can you get a better cover?
Let's find out…
Can you have more than one life insurance policy?
The legal bit.
Legally you can apply to as many life insurers as you like.
There's no limit to the amount of life insurance policies you can hold.
But!
If the total cover you're applying for is over a certain amount, you'll have to inform each insurer you apply to.
And if the total cover you're applying for is off the wall
e.g you earn €30k and you're looking for €5m, it's not gonna happen chief. The insurer will refuse unless you can prove why you need so much cover.
Remember life insurance exists to replace your future earnings, not to leave a windfall, should you die.
So now you know you can apply for multiple life insurance policies, the next question is should you apply to multiple insurers?
What are the benefits of multiple life insurance policies?
Add-ons
Each insurer offers additional benefits such as:
What if you want all of these?
You can buy a separate policy from each insurer.
Health issues
Each insurer has its own underwriting philosophy.
Insurer A may be more sympathetic than Insurer B for your health issue.
Applying to multiple insurers gives you a better chance of getting the best price.
Financial risk
It's rare for a life insurance company to go broke.
But if one does, it's better to have multiple life insurance policies.
What are the drawbacks of multiple life insurance policies?
Multiple forms to complete
As mentioned already, each insurer has a separate application form so to apply to all 5, you need to complete 5 forms.
This is a time suck if you're in perfect health but imagine you had to complete health questionnaires too.
That means 5 application form and 5 sets of questionnaire questionnaires.
What if the insurer needs a medical report or a nurse screening
That means 5 applications forms, 5 questionnaires, 5 nurse screening and your GP having to complete 5 medical reports. He'll love you for that!
As you can see, you could spend a good chunk of your life filling out application forms.
Policy fees
Each life insurance policy has a built-in fee. If you have 5 policies you'll have 5 times the fees making it more expensive than holding one policy.
So many payments
You'll also have 5 direct debits to keep an eye on plus their associated fees. What if you miss a payment, that's 5 referral charges.
Ouch!
A PITA to review
It's a good idea to review your life insurance every few years. Reviewing one policy is time-consuming, imagine trying to review 5.
Should you apply to multiple life insurance companies?
For most people, the answer is no, one insurer is enough.
If you have health issues, then no more than two.
If you have major health issues, then a maximum of three (if three insurers refuse to cover you, then it's unlikely you will get cover I'm sad to say)
Get in touch with an advisor who can assess your financial needs properly and who knows the ins and outs of life insurance underwriting.
In most cases, you'd be better off buying insurance from one single provider, two at the most.
Unless you're buying different types of policies.
In this case, buy from the insurer who offers the best type of cover.
There is no one insurer who is best for mortgage protection, life insurance, serious illness cover, and income protection despite what they would lead you to believe.
The one reason you should split your life insurance company among multiple insurers
Non-medical limits.
Non-medical what now.
The non-medical limit is the maximum cover a person can get before having to do extra medical stuff like a nurse screening or a medical exam.
The non-medical limits are quite generous when you are young. You can get up to €1,000,000 cover based solely on an application form is you are 36 or under.
However, as you get older, these non-medical limits get stricter.
At 50, the maximum coverage you could get without further medical evidence is €550,000.
But what if you're 50 and need €700,000 ASAP – no time for medicals or you just don't fancy getting poked and prodded.
Well, in that case, you can split your cover.
Get €350,000 from insurer A and €350,000 from insurer B.
Bish bash bosh!
Bob's your uncle, Fanny's your aunt.
Over to you…
If you're wondering which insurer is best for you and would like me to guide you, simply fill in this form and I'll be right back.
My job is to make sure you don't waste time applying to the wrong insurer – especially if you have a health issue.
If you'd prefer a call first, you can grab a time here.
Chat soon.
Nick