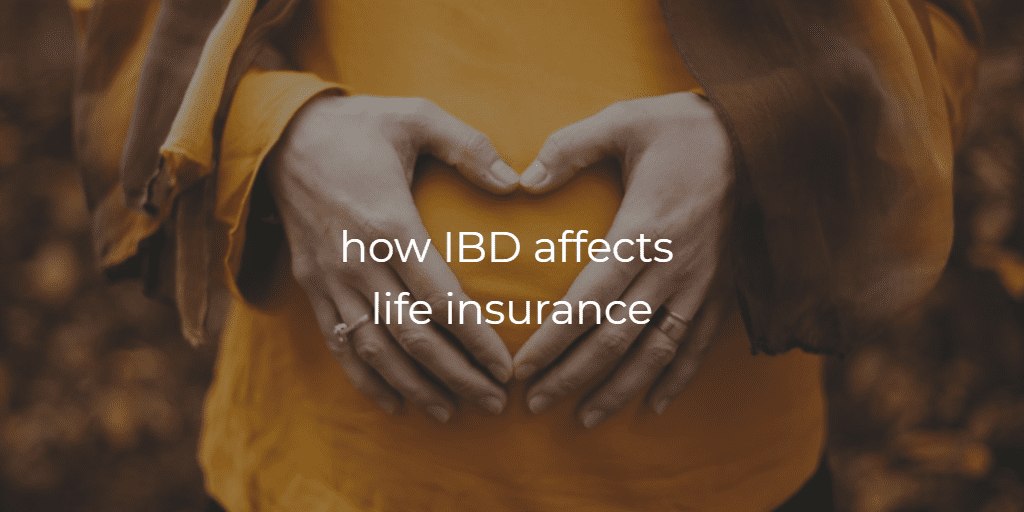 Complete this questionnaire and I'll send you a quote taking your IBD into account.
—
Hi,
I was just wondering could you help? We are in the process of applying for mortgage protection and have been declined twice so far. It is just my partner that they are declining to cover and presumably this is due to his Crohns. I was just wondering do you have different companies that you apply to other than usual ones listed?
Selina
How to get life insurance with Crohn's disease
We managed to get Selina's partner cover as we knew which insurer would be most sympathetic to her partner's medical history.
And that's the most important thing when you're applying for life insurance or mortgage protection with any type of health condition:
Choose The Correct Insurer First Time Around
The underwriting departments (the dudes in the dungeon who give a yay or nay to your application) of each insurance company take different views on various illnesses.
Royal London may be very strict on applications for life insurance with IBD (including Crohn's disease and Ulcerative Colitis) while Aviva may be much more lenient – so we'd recommend you apply to Aviva first, saving you time and hassle.
What are your chances of getting life insurance with Crohn's or Colitis?
The success of your application will depend on the severity of your condition:
Mild
Localised to the caecum, with long periods of remission and no restriction on daily activities.
Moderate
Affects the small and/or large intestine, some restriction on daily activities with symptoms regularly worsening – treated with oral steroids.
Severe
Widespread gastrointestinal involvement requiring hospital admissions and regular oral steroids with symptoms including fever, anaemia, severe colic, dehydration and weight loss.
What medical evidence will the insurers need?
Giving sufficient detail on your application form and questionnaire may avoid the need for a medical report from your doctor.
As above, the more severe your Crohn's, the more medical evidence will be required.
Usually a medical report from your GP will be requested.
How much will life insurance with Crohn's cost?
If you have been symptom-free for over 4 years, without using oral steroids and there have been no complications, you may be able to get the normal price for life insurance.
Otherwise it will depend on the severity of the condition and the date of the last major flare up.
The usual increase in price is 75% to 150% e.g if the normal price is €10 per month, you would pay between €17.50 and €25 per month.
Can you get serious illness cover with Crohn's disease?
It's possible but as above depends on severity and when the last flare up occurred.
Can you get income protection with Crohn's disease?
See above re. severity and last flare up. Your best chance of cover is 4 years after the last flare up.
Does all of the above apply for IBS too?
No, if you have been diagnosed with IBS (Irritable Bowel Syndrome) and there is no underlying condition (e.g stress), you shouldn't pay more than normal for your cover.
Read: Life Insurance with Irritable Bowel Syndrome
Case Study : Enda
Ileal Crohn's Disease (Small bowel only)
Diagnosed in 2013
3 flares since diagnosis
Most recent flare up in 2018
Colonoscopy in November 2018 which showed I had terminal ileal crohns disease
Medication : Azathioprine 150mg daily (Budesonide previously)
Enda was postponed by another insurer. We managed to get him cover at a premium increase of +125%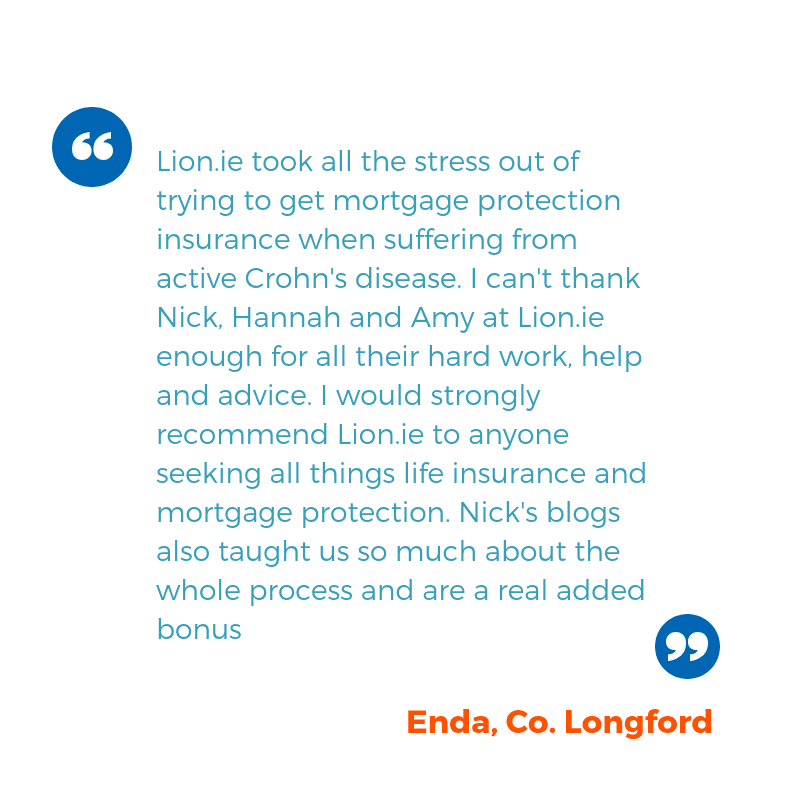 Over to you…
If you're considering applying for life insurance with Crohn's disease, please get in touch using the short form below or even better complete this Crohn's questionnaire.
I look forward to hearing from you.
Nick McGowan
lion.ie | making life insurance easier