Do you remember the first time you drove in the dark?
Were you nervous?
I was terrified.
And lost.
Maybe terrified because I was lost.
And I couldn't figure out how to use the headlights.
So I was terrified, lost, and couldn't use the headlights.
Not really a good combination for my first time driving in the dark.
But what's this got to do with life insurance for new parents I hear you ask?
I was terrified, not because of the driving, but because my firstborn was due to arrive imminently.
And the way things were going, I wasn't going to make it to the birth.
17th September 2010
Hannah (Mrs Lion) was still in labour, she had been induced three times but no sign of baba.
"Nothing stirring" as the nurses put it, so the hospital advised me to head off home.
Home was Tullamore, the hospital was Mullingar so I had booked into a hotel which was apparently a couple of minutes drive from the hospital.
Off I went on the supposed 2-minute drive to the hotel.
A route I thought I knew quite well.
But things look a lot different in the dark, especially things like roundabouts.
Pretty soon I was lost, heading out of town and down a DARK backroad.
In fact, it was the darkest road I had ever seen.
Like pitch black dark.
Why is the road so dark?
Beeeeeeeeeeeeeeeeep, HONNNNNNNNNNK.
Oh hi there friendly folk beeping and waving at me ?
Hang on a minute, this is rural Ireland, there's no road friendliness here, only rage ?
Oh sweet Jesus, I've been driving for 10 minutes without any headlights on.
OK LIGHTS ON, PHEW.
More flashing and beeping.
More rage.
Oh shite, I have full beams on, how do I turn them off?
I pulled into an old disused petrol station and tried to calm down.
I was freaked due to nerves, strong hospital coffee and a lack of sleep.
Eventually, I made it back to the hotel and was present when Chloe was born the next morning.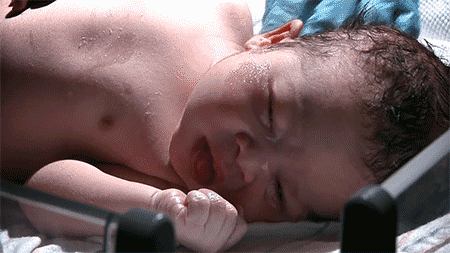 Holding her for the first time made me think about how her life would have panned out if I hadn't made it to the hospital.
You see I didn't have any life cover – I was young, no kids, both myself and my wife were financially independent so I had no need for it.
Maybe you're in the same boat?
If you are, you've come to the right place, here's what you need to know about life insurance.
Life insurance for parents
What does life insurance do for me?
A silent guardian, a watchful protector.
In plain English, it creates an immediate source of income for your family when you die.
Cheery wha.
Because when you die, your income stops but your family will still depend on that income.
Life insurance will leave a tax free lump sum of money that your family can dip into to replace your income.
You may have death in service through work, if you do great but I still advise some personal cover.
How much life insurance does a parent need?
Life insurance replaces your income so the more you earn the more you need.
Let's say you earn €60,000 and have 25 years to retirement.
Therefore you are "worth" €1.5m to your family.
If you die unexpectedly that €1.5m future income stream disappears.
Life insurance will pay out to replace that income and keep your family financially secure when you're no longer here.
How much life insurance is enough life insurance?
Do both parents need life insurance?
A stay-at-home-parent should earn around €60,000 per year for all the work they do:
taxi driver
counsellor
chef
cleaner
gardener
and a million other things.
If they were no longer here to do all of the above, what would happen?
Would their partner have to give up work and stay at home to mind the kids?
Could they afford to keep working and pay for a childminder?
That is why SAHPs need life assurance.
God forbid the worst happens, the policy will leave a lump sum to reduce financial stress at a time of great emotional distress.
What about single parents?
This blog post looks at things from the perspective of a single mother but the advice goes for single dads too.
How much does life insurance cost?
Again, it's one of the great unanswerables. The cost of life insurance< depends on a number of factors:
Health
Smoker/non
Amount
Term (years)
Take a minute and get a quick life insurance quote here.
What's the difference between life insurance and mortgage protection as a parent?
Life insurance leaves money to take care of your family. It protects your family.
Mortgage protection leaves money to clear your debt to the bank. It protects the bank.
It couldn't be simpler. If you have a mortgage and children, you need mortgage protection and life insurance, both of which are compared here.
Should new parents buy serious illness cover?
Serious/critical/specified illness cover is important but I wouldn't go blowing the budget on it. Usually, I recommend you put enough serious illness cover in place to allow you to take one year off work to focus on getting better.
You see serious illness cover, as its name suggests, only covers serious illnesses. If you make a successful serious illness cover claim, more than likely you won't be able to work for a while. Your serious illness payout of one year's salary means you can take a year off without worrying about money.
You buy serious illness cover on a life insurance policy – now take 2 minutes and get a quick serious illness quote.
But what if you're out of work long-term due to illness?
This is why you need income protection too.
How does income protection differ from serious illness cover?
Here's a link to an article on this very subject.
This is the main difference:
Critical illness insurance pays out a one-time lump sum if you're diagnosed with an illness as defined by your policy.
Income protection insurance pays you a regular income if you're too ill to work due to any illness until you get back to work.
Does income protection cost a lot more than serious illness cover?
Your occupation has the biggest influence on how much your income protection will cost. The more risk you have of injury in your job, the higher the cost.
e.g income protection for accountants will cost less than income protection for builders.
We've compared income protection calculators in a previous article – go check it out.
Another important factor in the price of income protection is the deferred period you choose. This is the continuous period of time you must be out of work before you can claim. You can choose a deferred period of 4, 8, 13, 26 or 52 weeks. The shorter the deferred period, the higher your premium. Most people choose the deferred period that coincides with the end of their sick pay from work.
To help you decide, here's an article I wrote on sick pay in Ireland.
Did you know your employer doesn't have to offer you any?
For how long do I need life insurance as a new parent?
I recommend buying a policy until your youngest is 25. At 25, they should have finished full-time education so, hopefully, won't have to leech off you for much longer. At that stage, you can review and reduce your life insurance if needs be.
Always add a conversion option to your policy. This will allow you to extend/add years to your policy in the future without answering medical questions.
Can you get mortgage life assurance if you're pregnant?
Life insurance companies only get the heebie-jeebies about insuring you when you have a health condition that may shorten your life expectancy.
A normal pregnancy doesn't carry the same risk
You might have to neck an iron tablet every now and again or your cholesterol might be a bit higher than usual but this won't affect your application.
Should you suffer from any other health issues though, these will be taken into account when you apply.
Will I have to do a medical?
No, unless your answers on your application form highlight other medical issues. If you're in good health, you'll be accepted immediately.
Should I get life insurance when pregnant?
Yes, of course.
Soon you'll be a mother and it'll up to you to make sure his nibs is alright when you're you're here and if you're no longer around.
That's what life insurance does – it leaves a lump sum of money to provide for your child so they don't become a financial burden for someone else.
Anything else I should know?
If you're already pregnant, you won't be able to add some benefits to your mortgage life assurance policy e.g hospital cash cover
Also, some insurance companies have specific maternity benefits that are not available for the first 12 months of your mortgage life assurance policy.
That's why I would always advise you to put mortgage life assurance in place as soon as have decided that you are going to try for a baby.
Is my baby covered?
Children's life insurance is included as part of most policies. During the term of your plan, your children between the ages of 3 months to 18 are automatically covered for €4,000 death benefit in the event of their death or up to the age of 21 in full-time education.
All you need to know about getting life insurance if you're pregnant
There are also additional benefits like a medical second opinion included in some policies.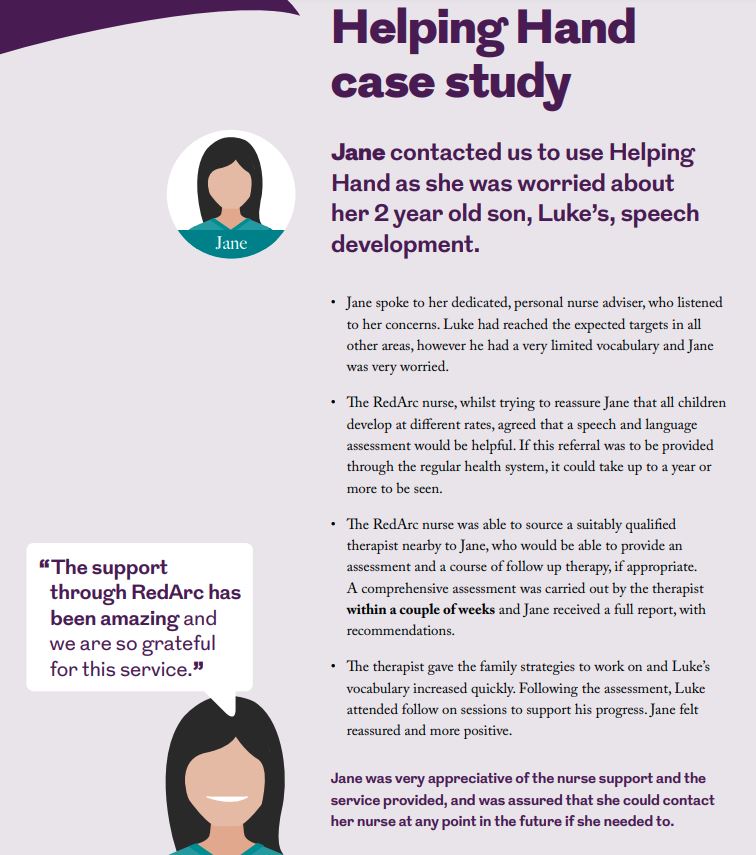 Over to you…
They're the basics of life insurance for new parents.
Actually, they're the basics for all parents who don't yet have life insurance.
For some strange reason, I find that people don't put life insurance in place until child number two pops out.
Maybe you're here because you've just had your second child, third??
There's quite a bit there so I expect you'll have questions. I'm here to answer them no matter how small, silly or insignificant you think they are, I'm all ears.
If you'd like me to make a recommendation for you based on where you are in life, please complete this questionnaire.
Thanks for reading
Nick