You're here because you're getting a mortgage, welcome, thanks for joining us.
But before we go any further, I have something to tell you.
Are you sitting comfortably?
You won't believe what I'm going to say.
Are you ready?
Here goes…
Your bank may be telling you porkies
I know, you're probably not one bit surprised.
But according to my wonderful clients, here are some of the whoppers they use to try and force you into buying a mortgage protection policy.
Arranging Mortgage Protection – The Lies You'll Hear
Lie: Buying mortgage protection from a broker will delay your mortgage
Truth: We can issue a straightforward policy within 4 hours
We're an online broker so you can complete your application online, sign all necessary paperwork digitally and I can email you your policy cert.
We're quick, very quick.
Meanwhile, some banks still use fax machines…remember them?
Lie: Brokers cannot beat our prices
Truth: Our mortgage protection premiums are 11% cheaper
Which lender are you using?
If it's AIB, EBS, Ulster Bank, PTSB or KBC then they can only sell Irish Life policies.
If it's the Bank of Ireland, they can only sell you a New Ireland policy.
So you won't get advice on policies from Aviva, Royal London or Zurich Life from any Irish bank.
These insurers regularly offer discounts, at the moment one of them is offering to match the cheapest price on the market and discount it by 20%.
Mention that to your banker and see them squirm!
Lie: There's no need to go elsewhere, we'll shop around for you.
Truth: Like all other insurances, you'll get the best deal by actually shopping around
Under the Consumer Protection Code, you are free to shop around when arranging mortgage protection.
If your banker has encouraged you to shop around before signing up, fair play.
If not, consider getting your mortgage insurances elsewhere.
Lie: We can match whatever your broker offers
Truth: They deal with 1 insurer. We deal with all 5  who offer better policies
Even if the bank tries to match, they cannot match the benefits available elsewhere.
Lie: Don't worry about your health, we'll get you covered.
Truth: When the bank declines you, you'll wish you had used a specialist broker
This is the most dangerous lie.
Unfortunately, I've had to deal with the fallout.
This may sound familiar…
You go to the bank, complete their mortgage protection application form and disclose a health condition.
The banker says
underwriting will have to review it but it should be grand.
In fact, it's not grand at all because Irish Life/Bank of Ireland Life end up refusing you cover.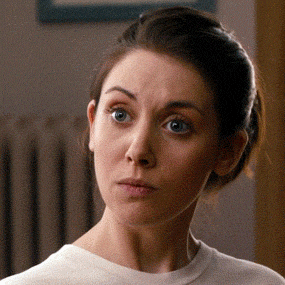 That's when your banker will sheepishly advise you
Eh, maybe try a broker?
But at that stage, because an insurer has already said no, you'll have to disclose this in all subsequent applications.
As you can imagine, a  previous decline will put the other insurers on alert making it more difficult for you to get mortgage protection.
If you have a medical condition (no matter how small the bank may say it is), please run it past a specialist life insurance adviser before applying for cover.
Lie: Assigning the policy through a broker takes forever.
Truth: We can have your policy assigned within 24 hours
How do you assign a mortgage protection policy?
Lie: To protect yourself, add serious illness cover to your policy.
Truth: This protects the bank as they get the proceeds of any serious illness claim.
Always buy your serious illness cover separately from your mortgage protection, here's why
Lie: You can't switch insurer once you take out your policy.
Truth: You're free to switch at any time
We're not massive fans of switching insurer every year but there's nothing to stop you from doing so if you can get a better deal.
And you can do so without penalty, no matter what your bank may tell you.
But I want a Bank of Ireland Life / Irish Life policy
That's totally fine, they are two excellent insurers.
The good news is that brokers deal with Irish Life and BOI Life too so we really can match anything the bank offers you (except the OnePlan)
Over to you…
If you want advice on mortgage protection from all 5 insurers, you've come to the right place.
I'd love to help you put the best policy in place.
If you'd like me to make a no-obligation recommendation on the types of cover you should consider, please complete this questionnaire and I'll be right back.
Alternatively, give me a call on 05793 20836
Chat soon!
Nick