If you're a fan of '80s pop, you'll know Our House by Madness (it's spectacular in much the same way that Total Eclipse of the Heart is also spectacular).
The Madness lads act out the lyrics around a big old Victorian house while glorious pop kicks in.
The '80s. What a time.
Anyway. It's an epic tune for a house-buying playlist.
But long before you fire up your celebratory playlist (other tune suggestions include Take Me Home, Country Road and a bit of Bon Jovi), you're going to have to do the hard bit: getting a mortgage.
So how do you go about getting a mortgage? Well, if you're in Dublin, you'll probably look at house prices, cry a bit and give in to the inevitability of having to live out of your parent's gaff for the next decade.
Be grand.
For everyone else? Follow along.
1. Start saving your deposit
Central Bank rules require that first-time buyers save a deposit of 10 per cent of the cost of the house. It's a big chunk of change, and it's the hardest part about getting a house.
It's gonna be rough. You'll get a lot of advice about giving up takeaway coffees and bringing lunch to work. It would help if you did that. And all the rest. Essentially, accept that saving is your lifestyle now. Depending on how quickly you want to save all those gs, you'll probably have to give up everything fun for a solid year or two.
You may have to move back to your childhood bedroom and feel increasing amounts of weird whenever your partner stays over as Fred, your mangled teddy of yore, eyes you from the top of your wardrobe.
How could you abandon poor Fred? He's seen things. Knows things.
Being serious for a sec: saving for a deposit is hard. It's going to be one of the hardest things you'll do, but it'll be so, so worth it. Set a budget (make sure it's at least semi-realistic) and stick to it.
There's nothing else to this step beyond a slog and many nights spent sitting in watching Gogglebox with your folks.
Have a look at the Help to Buy Scheme too – here's our Quick Guide to the HTB for FTBs (first-time buyers)
Also what the hell is a Mortgage Exemption?
2. Figure out how much you can afford
Once your deposit is starting to make tracks, it's time to get realistic and find out what you can actually afford.
The banks usually have two calculators to help you work this out: a mortgage affordability calculator (how much the bank will lend you) and a repayment calculator.
Your mortgage affordability works off a fairly simple sum: your income x 3.5. In very rough maths, let's say you and your partner make a combined salary of €100,000. Your affordability will be €350,000.
The repayment calculations are a bit more complicated as they'll take into account interest rates and things like that, but give it a Google and have a whirl online.
If you secure an exemption, you'll be able to borrow up to about 4.5 x your income. Whoop.
It's also a good idea to pop into a lender or mortgage broker to have a chat. Don't worry: you won't have to sell your soul to a lifetime of debt. At least not yet.
That comes later. 🙂
3. Get your paperwork in order
Now you're properly into the swing of it, it's time to get your bits in order. Most of the banks will require similar documents: proof of income, proof of address, tax documents – that kind of thing.
Check your lender's website, so you know what you need. If you're reading this and you're very early into the process, it's a good idea to start paying your rent and any outgoings by direct debit so that you've got a clear paper trail of incomings and outgoings.
If you have a loan, you'll probably want to pay that off first – though it actually works in your favour as it proves you're reliable.
And if you like a flutter – make sure you do it in cash…though, with COVID, that's an impossibility – maybe save it instead??
4. Have a proper look at prospective homes
This is the part where it starts to get fun and/or terrible depending on your expectations. If you're planning on buying a gorgeous gaff on a small enough mortgage, you may have to move to Leitrim.
You'll get a stunning house for two hundred grand, but you'll be in Leitrim.
Swings and roundabouts.
? Lovely Leitrim (I'm from Offaly, so can slag no one)
Daft.ie is always a good shout, as is the Property Price Register, which lists the sale price of houses in the last few years. You can get a good idea as to a realistic location for your budget.
At this point, you may have to get your ma to say a prayer to St. Anthony to find your lost hope.
Another good tip is to sign up to estate agents directly, as you'll get first dibs on news on new builds or homes coming to the market. It's a reactive market, so be prepared to move fast. (It's why getting Approval in Principle is so important.)
Try and list what you will need to spend on the house to get it up to scratch. Rewiring, reflooring and plastering can all add up.
5. Get Approval in Principle
Approval in Principle essentially is 'pre-approval. It's like your bank saying, "yes, we will give you a mortgage for a specific amount under your current circumstances, but only within a certain amount of time, and assuming all your bits and pieces check out."
6. Start sorting the legal bits
Around now, you'll want to find a solicitor who'll deal with the conveyancing – the legal-y bit of transferring ownership of a property. As soon as you make an offer and it's been accepted (you'd be surprised by how fast that part happens), the seller will want your solicitor's information, so have that in your back pocket ready to go.
Read This| Does your sale contract have a Loan Clause?
And This | How to Find a Good Solicitor for a House Purchase in Ireland
7. Make an offer
Exciting.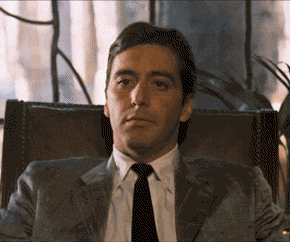 But don't get carried away. Your offer should be subject to contract and survey: your solicitor will need to check that everything works out legally, while you'll need to hire a surveyor to make sure the house doesn't have any structural skeletons.
In short: check everything and make sure you know what you're getting for the sale. And don't be afraid to have a poke around the neighbourhood or to talk to the neighbours. The last thing you want to do is to move into a nice house only to find out that a gang of feral children descend on the area once a week, carrying shotguns and wearing masks like something out of The Purge.
Once you go 'sale agreed', you'll usually be required to pay a booking deposit, though it's refundable up until the contracts are exchanged.
Around about now, it's a good idea to sort your Mortgage Protection. Your friendly neighbourhood broker (me, I mean me) can sort that for you by comparing all the insurers and finding the best deal for you.
You can go with your bank but that's usually not a good idea; it'll usually cost you more in the long run.
8. Snag list
If you're buying a new build (lucky sod; there'll be no taffeta monstrosities for you to re-decorate), make sure you double-check everything and start a snag list (preferably with help from an architect or engineer).
You'll give the snag list to the builder who'll sort it.
By the way, if you are doing a self-build, you should read this blog:
What life insurance do you need for a self-build mortgage?
9. Make it final
Once the vendor accepts your offer, you'll go and get your mortgage loan offer. Presuming everything is grand with the surveyor's report and there have been no major malfunctions, you'll sign the contract and pay the deposit.
You'll finalise your Mortgage Protection and home insurance and pay stamp duty on the value of the property.
Once the paperwork is signed off, you'll collect your keys and get cracking towards moving in.
And then you'll merrily move into a lifetime of debt owed to the banks.
Great.
No really.
10. Our Home Buyer Diaries
Home buyer diaries: How Lisa, 30, bought in Dublin during a pandemic
Are you looking for the best deal on Mortgage Protection?
Complete this short questionnaire, and I'll give you a steer on what you need; it'll be quicker and easier than doing it yourself.
If you have a couple of questions you'd like me to answer first, call me on 05793 20836 for a quick chinwag.
Or schedule a callback here.
Chat soon
Nick