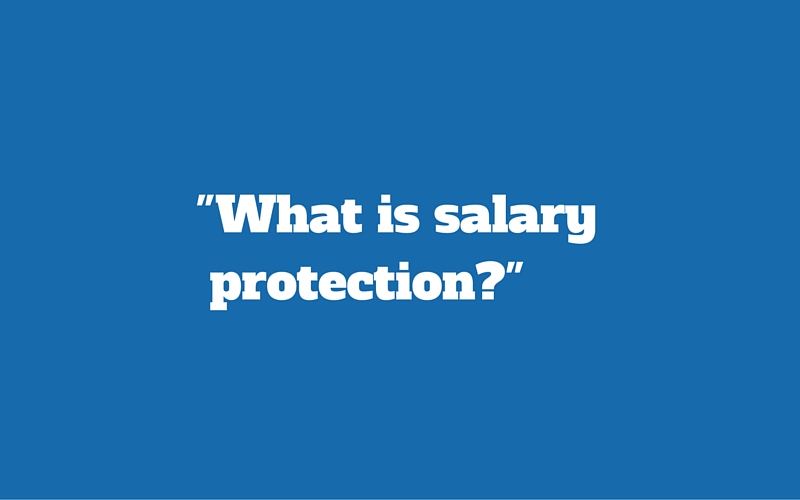 Losing my ability to earn an income for my family is my biggest nightmare.
Call me dramatic but I see my wife struggling to pay the bills while I helplessly look on.
Looking at the current housing crisis makes me think, will we become one of those unfortunate families?
Will we have to take the kids out of crèche and away from their friends?
What about the promise I made to my daughter to bring her to Disneyworld someday or the twins to The Arsenal.
All those dreams fade to black.
That's why I personally have salary protection – I wouldn't be without it – how about you?
Salary Protection Will Cure Your Headache
The financial headache you face when an illness or accident prevents you from working can be severe. Your hard-earned savings would dissolve very quickly and while the wonders of modern medicine can have you back on your feet within days or weeks, for some people it can take months and even years before they can return to work.
Salary or income protection is a policy that provides an alternative income if you find yourself in that situation. It means you can focus on your recovery without worrying about the bills.
Not only is salary protection affordable, but like private health insurance, you will enjoy tax relief on any premiums you pay. Which makes it doubly attractive for the times we are living in.
It can provide you with up to 75% of your normal income when you're off work due to illness or injury – either until you return to work or reach retirement age.
Has a guaranteed level premium option which means the cost will never go up, even if you make a claim.
Qualifies for Tax Relief at your marginal rate.
Pays a daily replacement income if you are in hospital for more than seven days during your deferred period.
Should you change employers or become redundant during the term of your policy, you will not have to reapply and your salary protection plan will continue as normal.
How you use your alternative income is up to you.
You select when payments begin in the event of a claim by choosing a deferred period from 13, 26 or 52 weeks
You choose the type of premium you pay (guaranteed or reviewable premium)
You determine the policy term (the ceasing age of the policy – i.e. 55, 60 or 65 years of age)
These are just some of the benefits Income Protection can offer you.
Salary Protection | Client Reviews
Here are some real life videos from people who understand how important salary protection is.
How much does salary protection cost?
Before you think this is a party political broadcast on behalf of Friends First, we also arrange salary protection from Aviva, Royal London, New Ireland and Aviva.
Click here to get indicative quotes from Aviva and Irish Life.
Over to you…
Still lost when it comes to the whole of life cover? Have a look at the different types that could suit you. If you have any questions on salary protection, fill in the short form below and I'll be right back.
Nick McGowan
LION.ie | Specialist Life Insurance Advisors