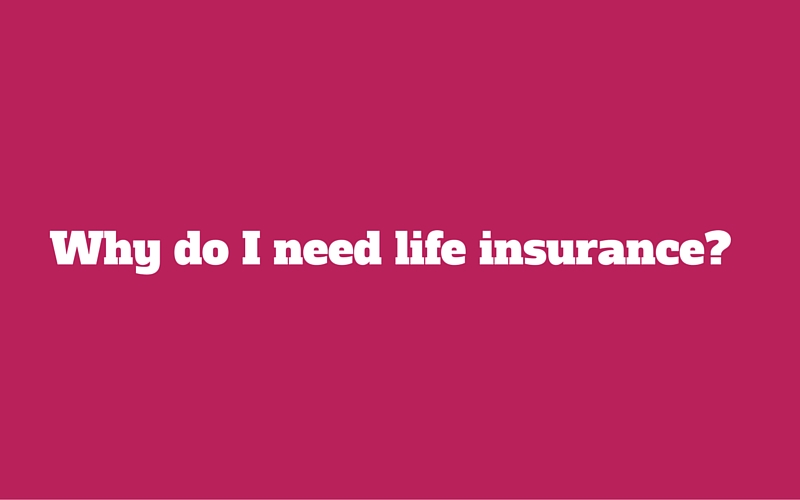 Why do I need insurance?
Because you have a family.
Consider a future where you're not all together.
Heartbreaking isn't it?
You're here because you know there's a chance that could happen.
Because your family depends on your income.
If you died tomorrow, your income would stop but your family's bills would continue.
Life insurance gives your family the means to pay those bills and avoid financial ruin.
Because you don't yet have the assets to provide for them after your death
In a financial crisis some people can sell assets, cash in their investments or use their savings to get by. But few are so lucky.
An unexpected death would cause immediate financial hardship for most.
Because you have a mortgage or other debts
Should something happen to you, who will pay the bills?
Your mortgage protection policy will clear your mortgage. But, what about your car loan, personal loan, credit card? Those debts don't die with you, your family will have to find a way to pay them.
Make sure you have enough life insurance to replace your pay cheque and pay your debts.
Because you're going to die
There's no way of avoiding it. None of us are going to live forever.
Stripping it down, a life insurance policy is a bet between you and your insurance company.
You're betting on your own death – but they want you to live!
Think about it.
You're betting that you're going to die within the term of your policy. Your insurance company is betting you're going to outlive your policy.
Your wager is your monthly premium.
Their wager is the life insurance lump sum.
You "win" the bet. They pay out the lump sum
You "lose" the bet. Your policy expires and the insurer pockets your premiums.
Life insurance is the one bet you hope you lose.
Why do I need life insurance?
Life insurance companies make billions every year.
They've done their homework and know the chances of you dying are slim. But when it come to our loved ones, we don't want to take the slightest risk with their future.
Life insurance helps us protect them when we're no longer around
It's a "piece of paper, a drop of ink, and a promise to pay"
There's nothing else you can buy to secure their financial future.
Over to you…
Feel free to get in touch if you need any help arranging your life insurance.
There's a short form below or if you prefer the phone, my direct line is 05793 20836.
Wondering how much life insurance costs? You can compare life insurance quotes here.
Read more : How much life insurance do I need?
Nick McGowan
LION.ie | Specialist Life Insurance Advisors